Wimborne Railway Society Exhibitions
'WIMRAIL 2023'
An exhibition is now planned to take place at the Allendale Centre in the middle of Wimborne (BH211AS) over the weekend of 15th and 16th April 2023. It is a much smaller venue than our previous home at Queen Elizabeth's School but we hope to fill it with quality layouts and traders. More details will follow but, for now, put the dates in your diary and we will look forward to seeing you there. Remember, exhibitors, and especially traders, need your support – they are the lifeblood of our hobby and are slowly emerging from a very difficult 3 years. 
Queen Elizabeth's School
Wimborne
Blandford Road
Wimborne
BH21 4DT
Our next exhibition scheduled for Saturday & Sunday, 20th/21st March 2021 has been
CANCELLED.
In the meantime images of layouts that appeared at Wimrail 2019 are shown below.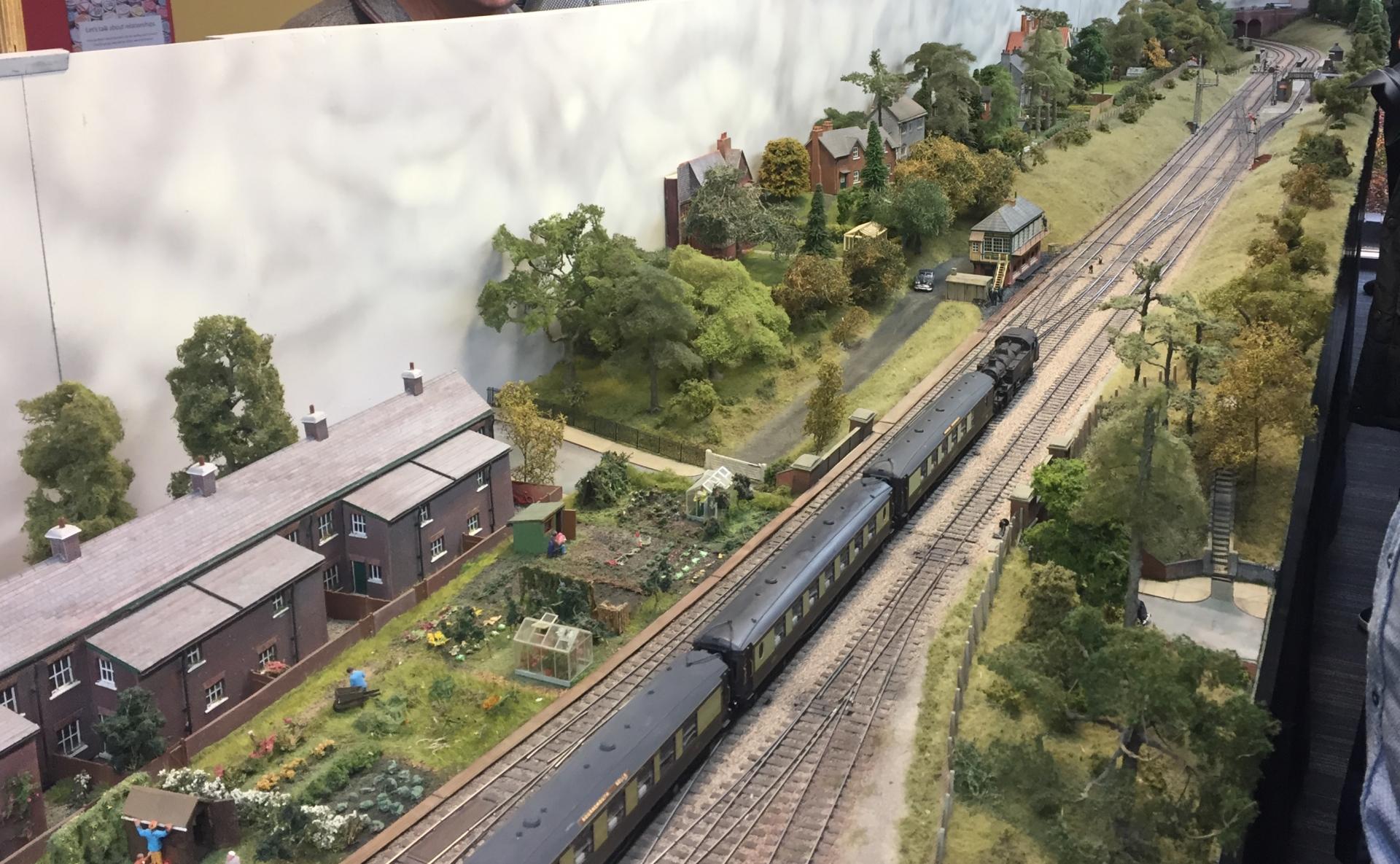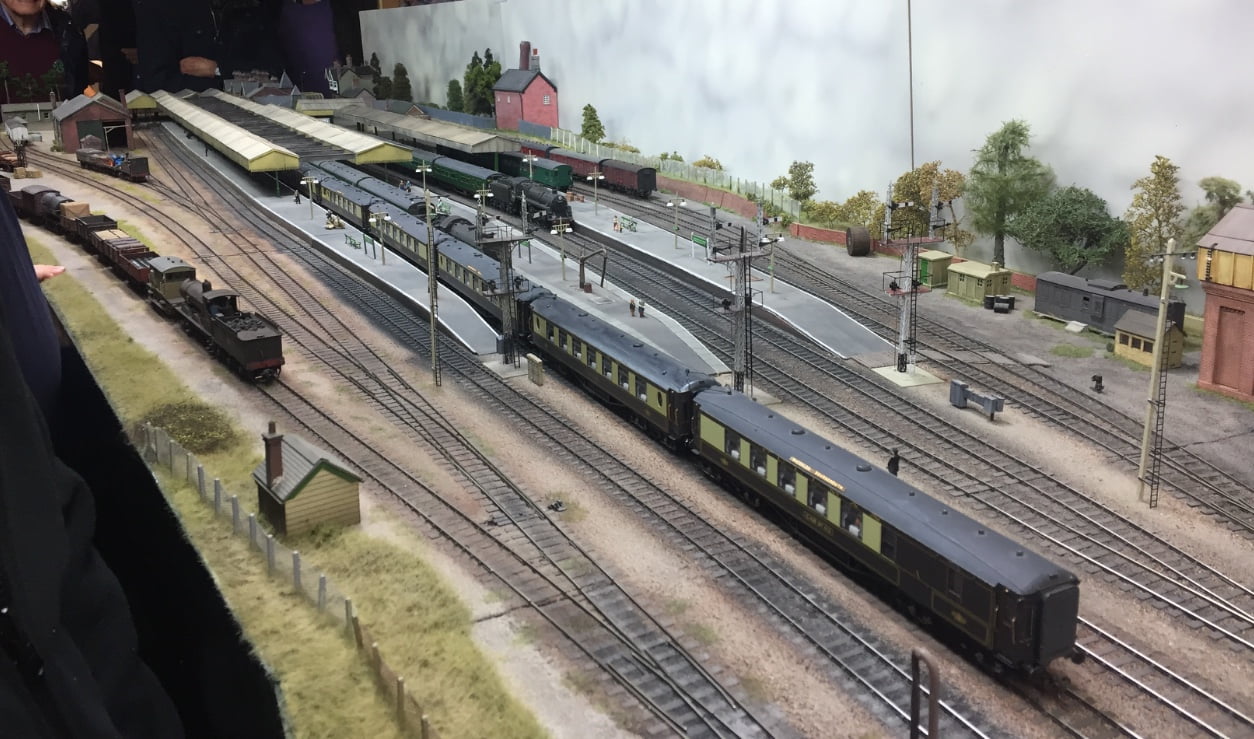 BOURNEMOUTH WEST making its first appearance at Wimrail and it's sure to attract a large audience, many of whom will remember the station in its glory days – which our exhibitors have skilfully recreated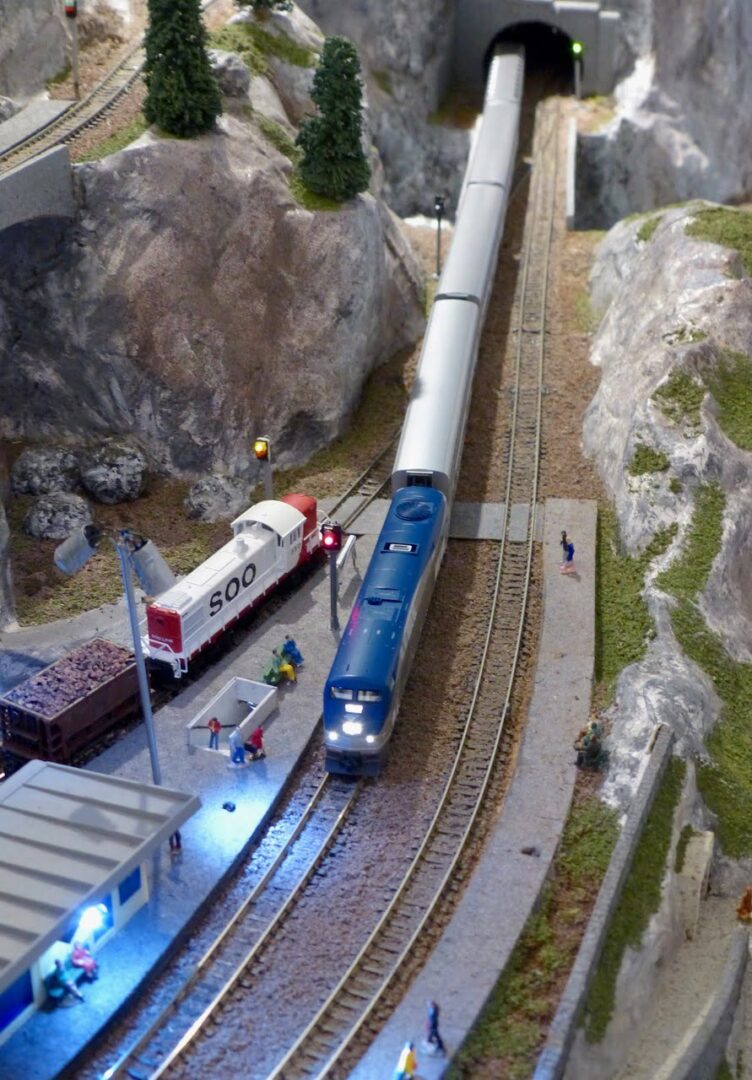 SNAKE PASS  – An N gauge American outline layout with DCC sound and mountain scenery.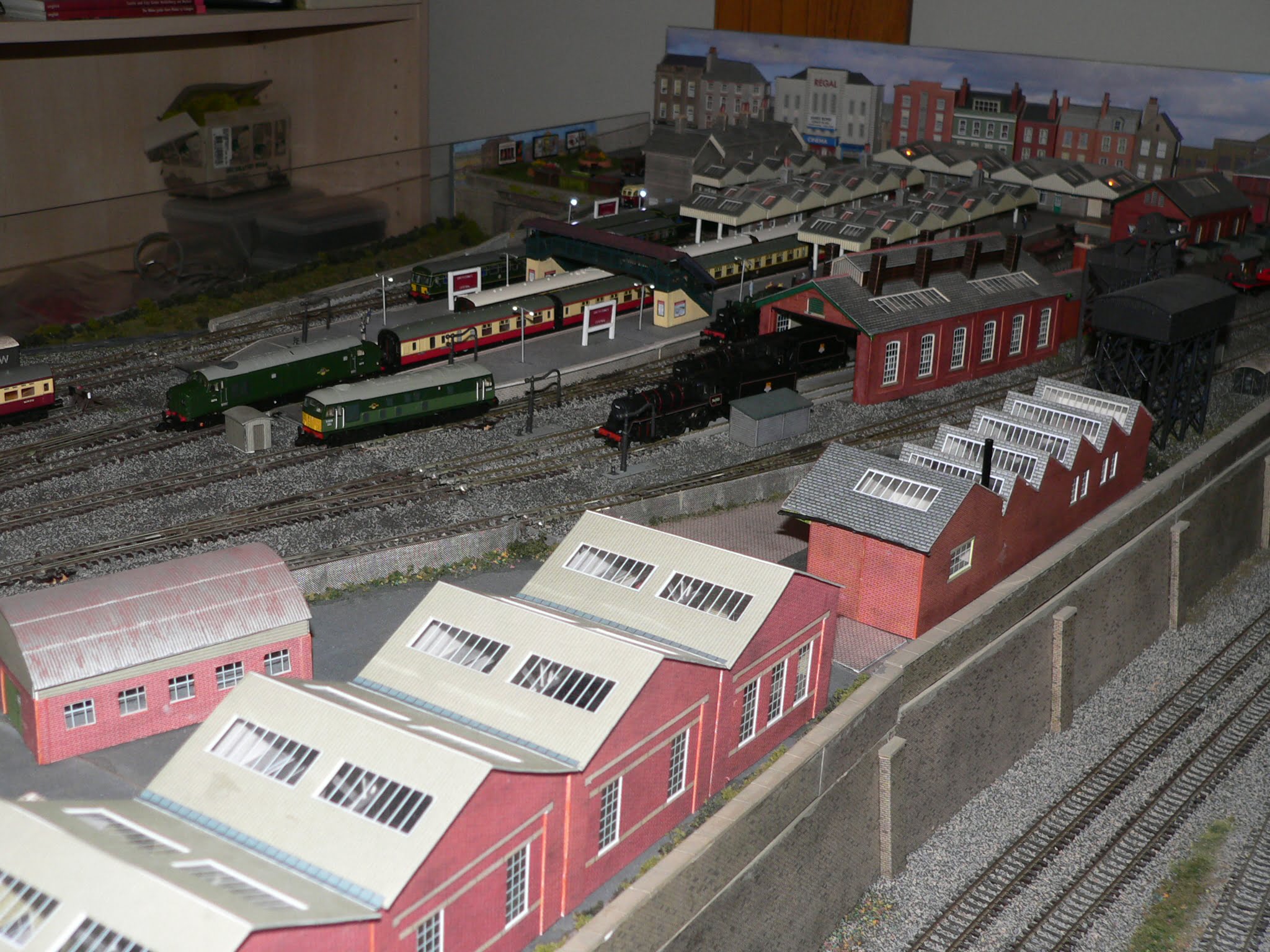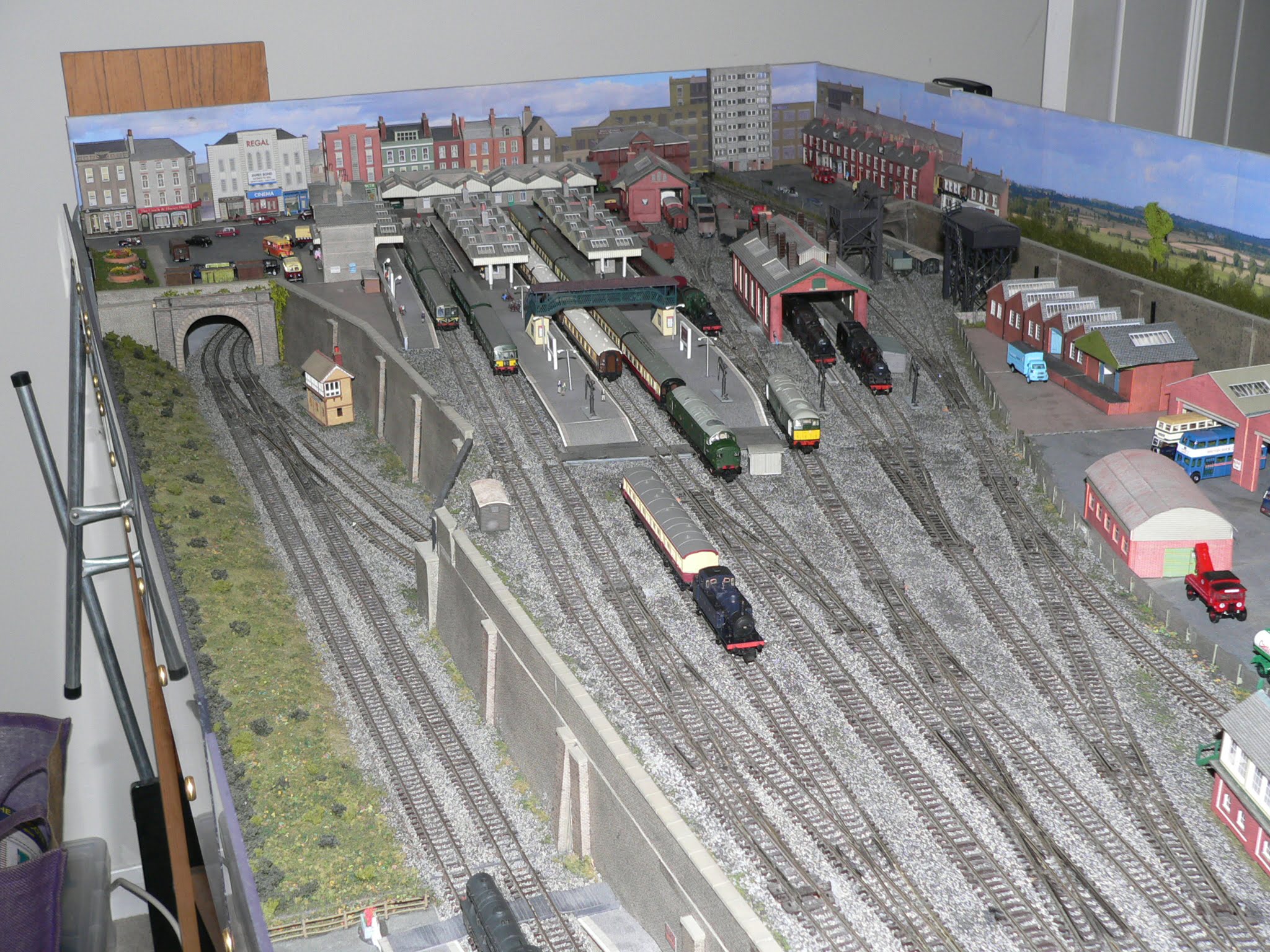 GREYSTONES CENTRAL – N gauge. A fictitious layout set in the 1950s and 1960s based on a Cyril Freezer design utilising DCC.  Twin track main line and terminus with a loco shed, turntable and goods yard.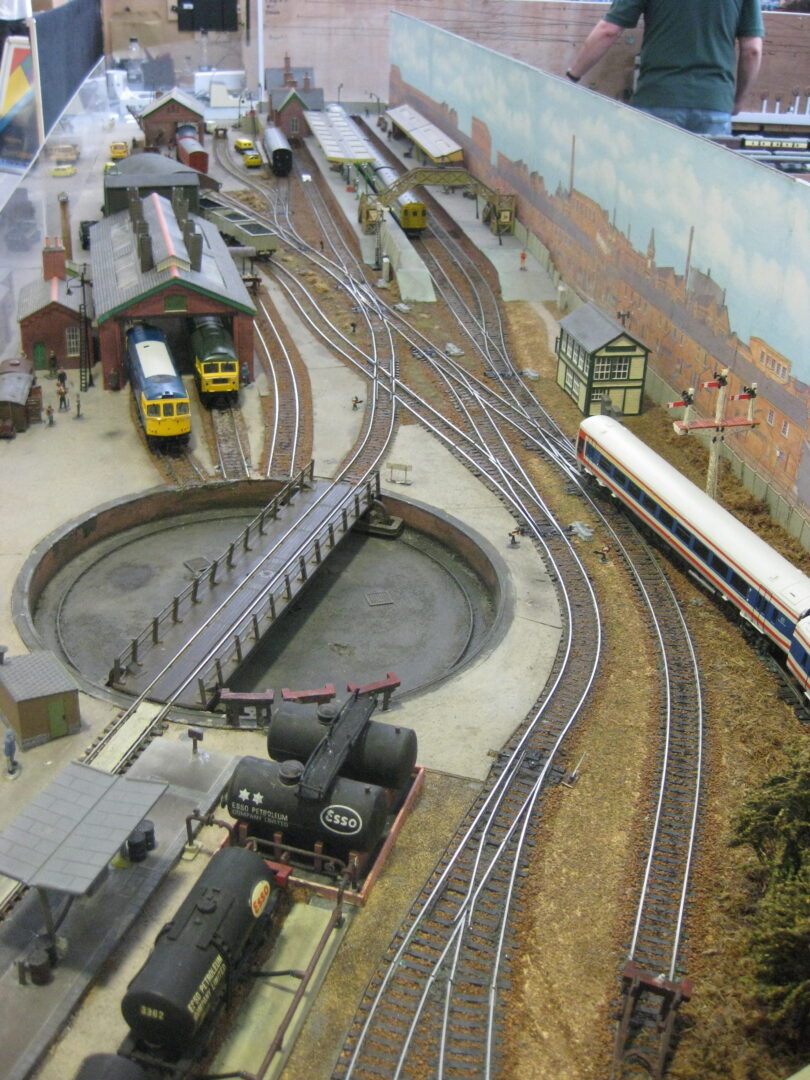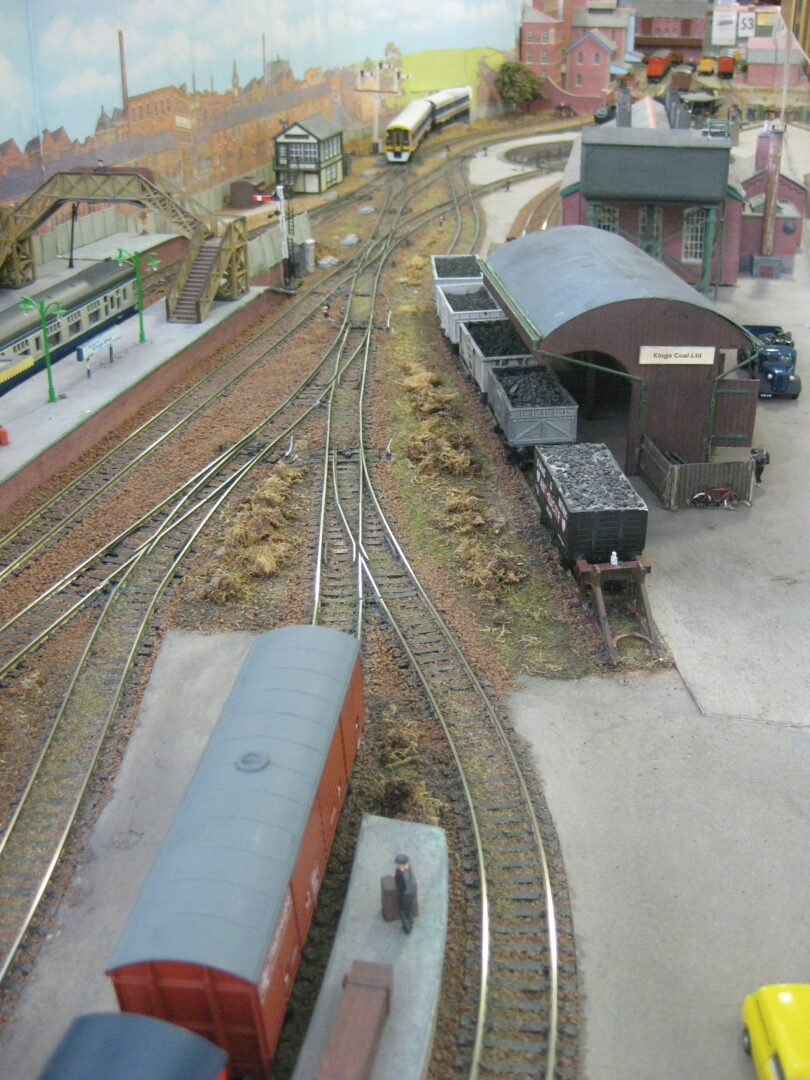 KING'S END
OO gauge – Southern branchline set in the latter part of the 20th Century.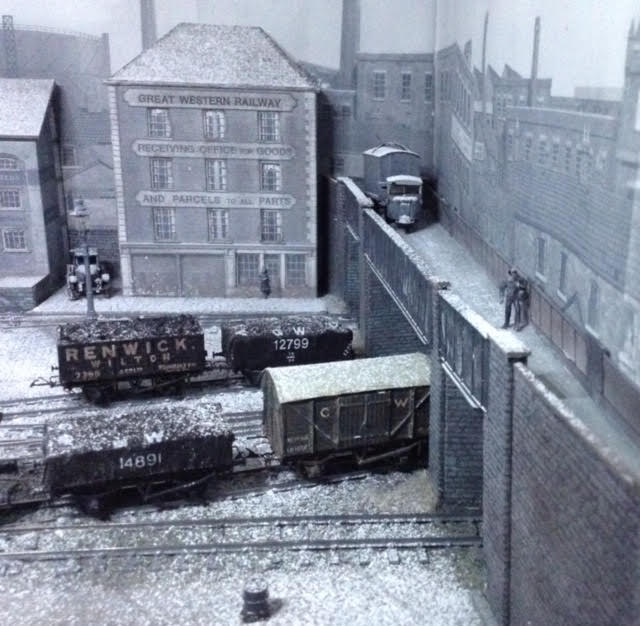 SHADES OF GREY – at least 50 at the last count. A highly unusual 3mm scale layout based in a cabinet with sector plate operation. Essentially, a small shunting layout with a dockside feature bringing a welcome change from the usual green landscapes of high summer.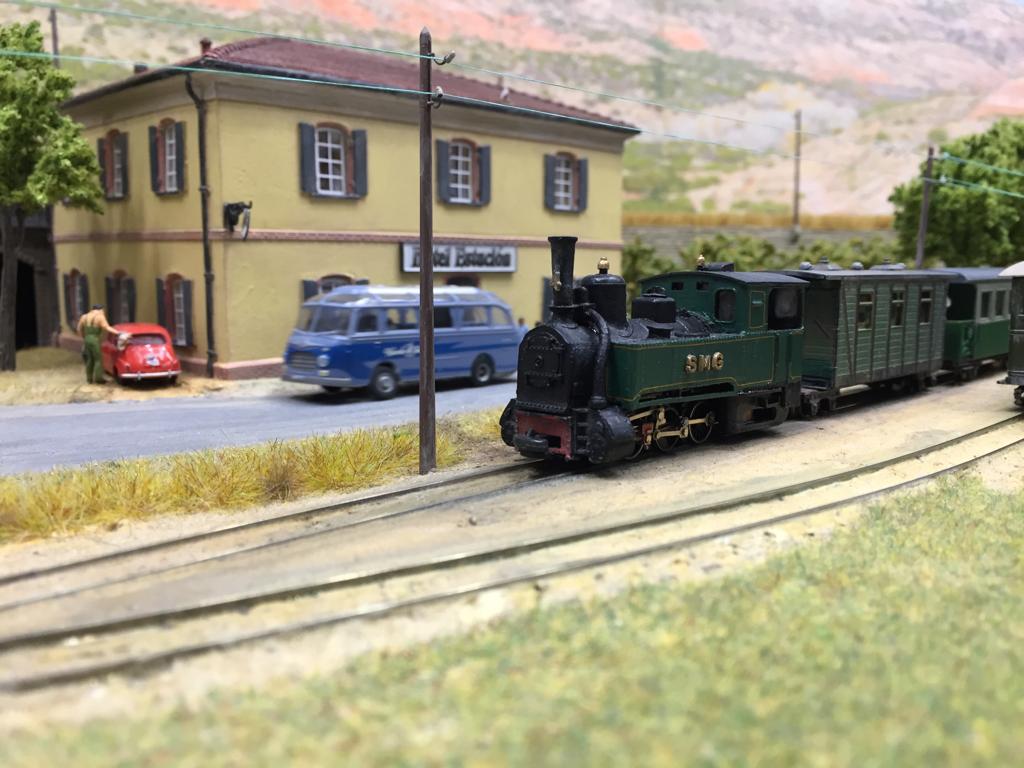 SAN MARIA GANDIA – a layout in HOe of a Spanish narrow gauge line set in the rural hinterland of Valencia in the 1960s. Sounds abound to the movements on rail and road.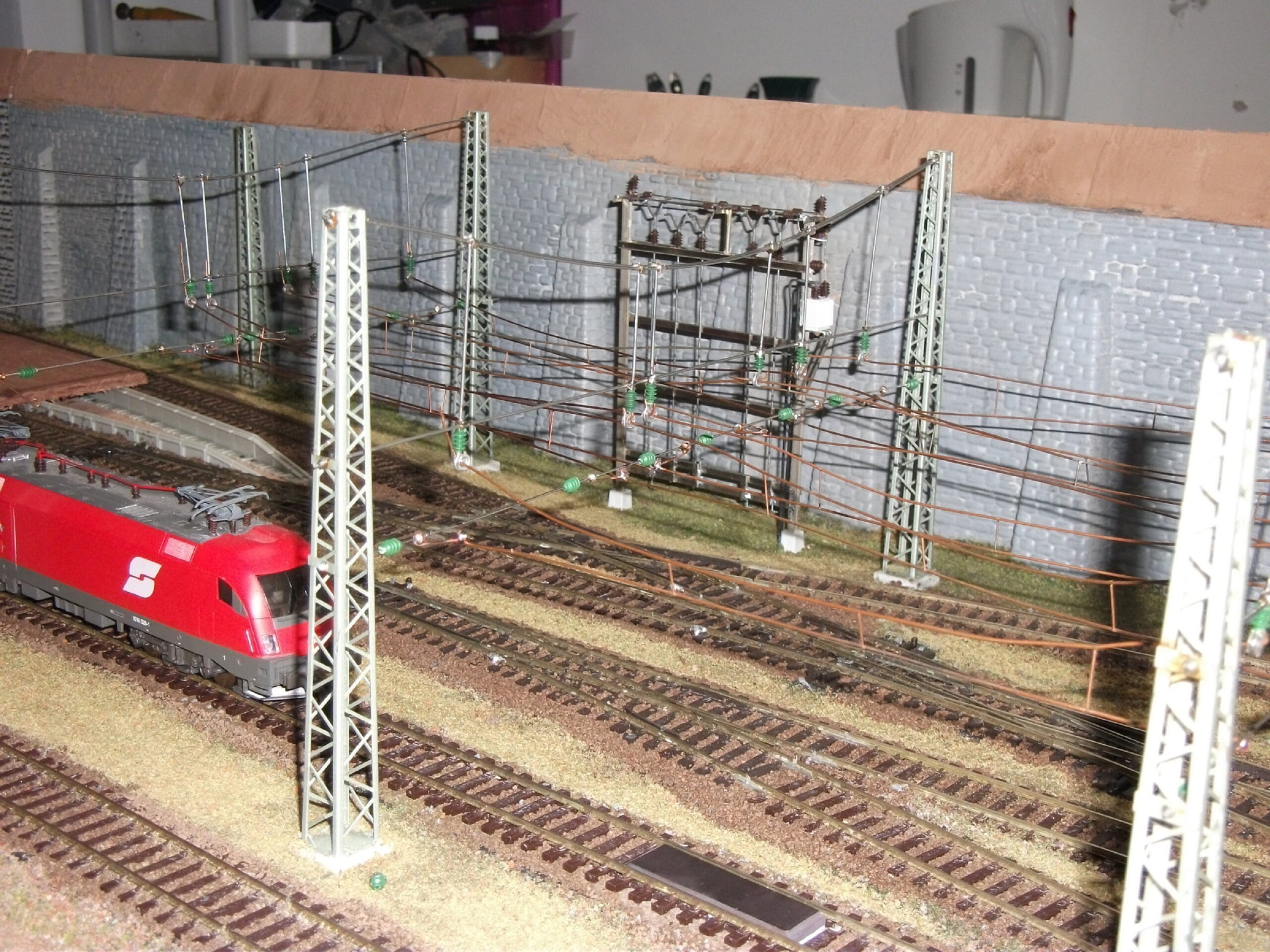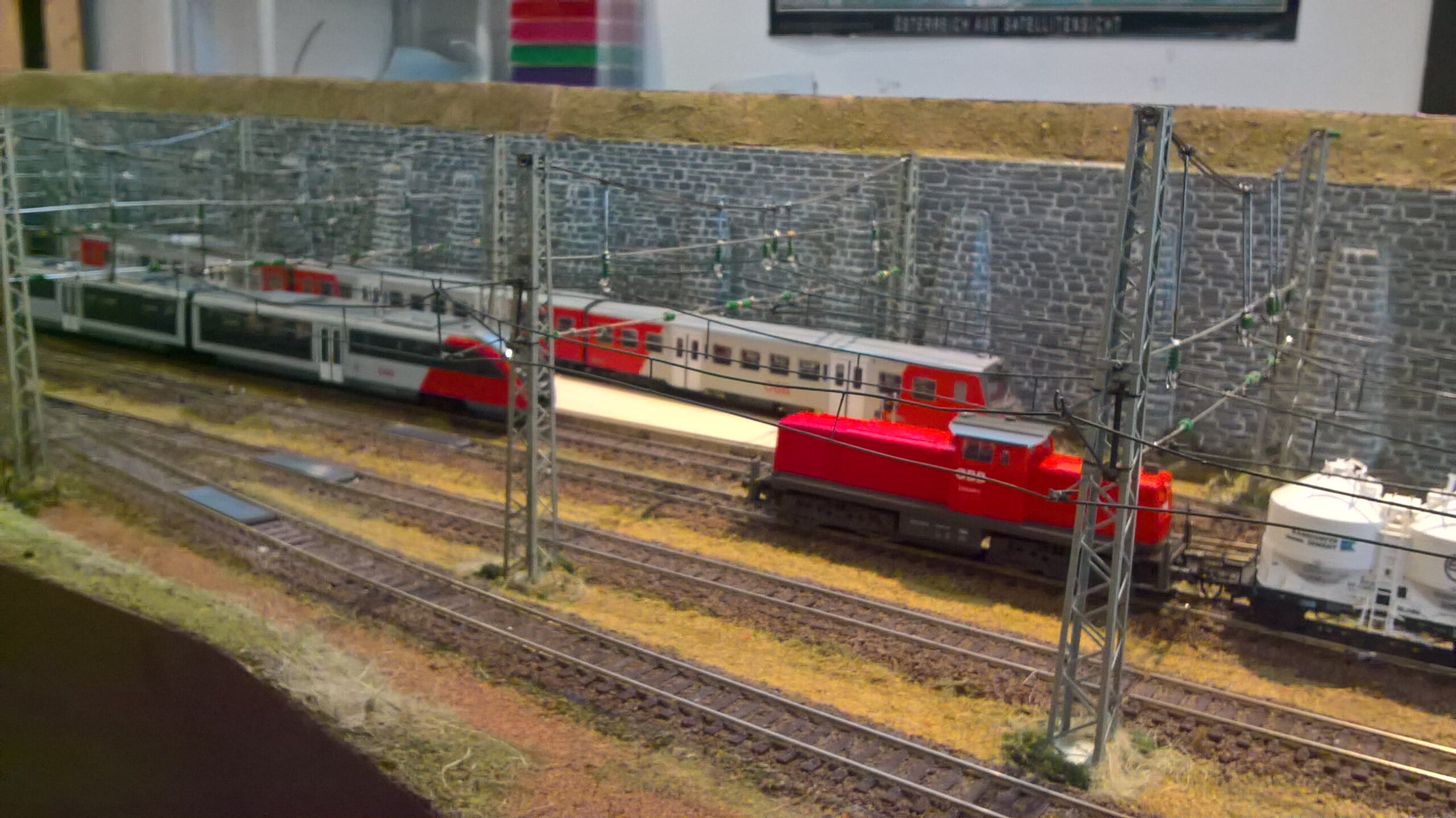 KLAPPING – H0 gauge set in Austria with an electrified main line and a diesel branch. The layout also sees occasional preserved/heritage steam traction.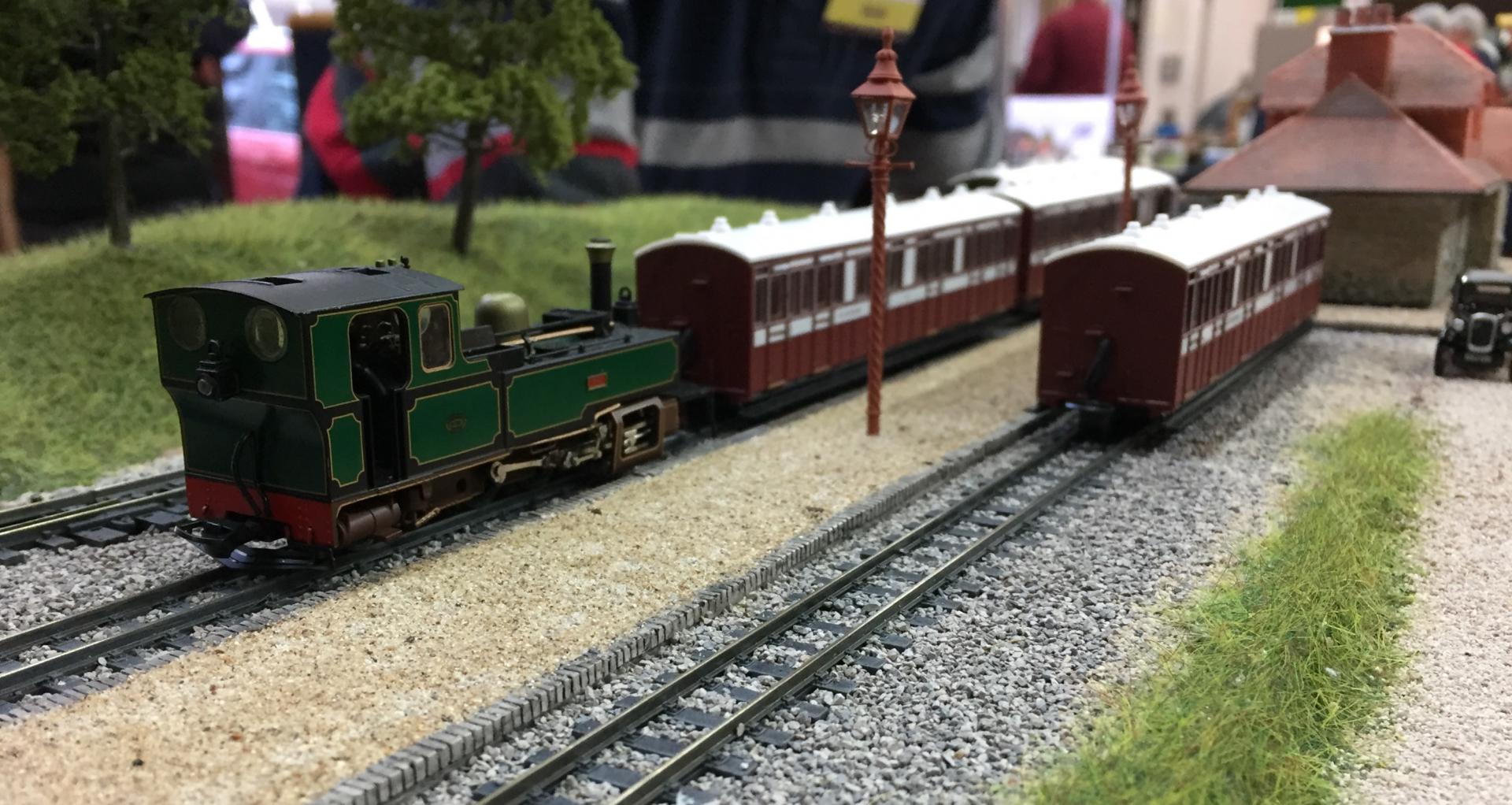 LYNTON, LYNMOUTH & BARNSTAPLE 
OO9 gauge layout formed by a series of boards built by a group of friends
 and combined to create a single operation.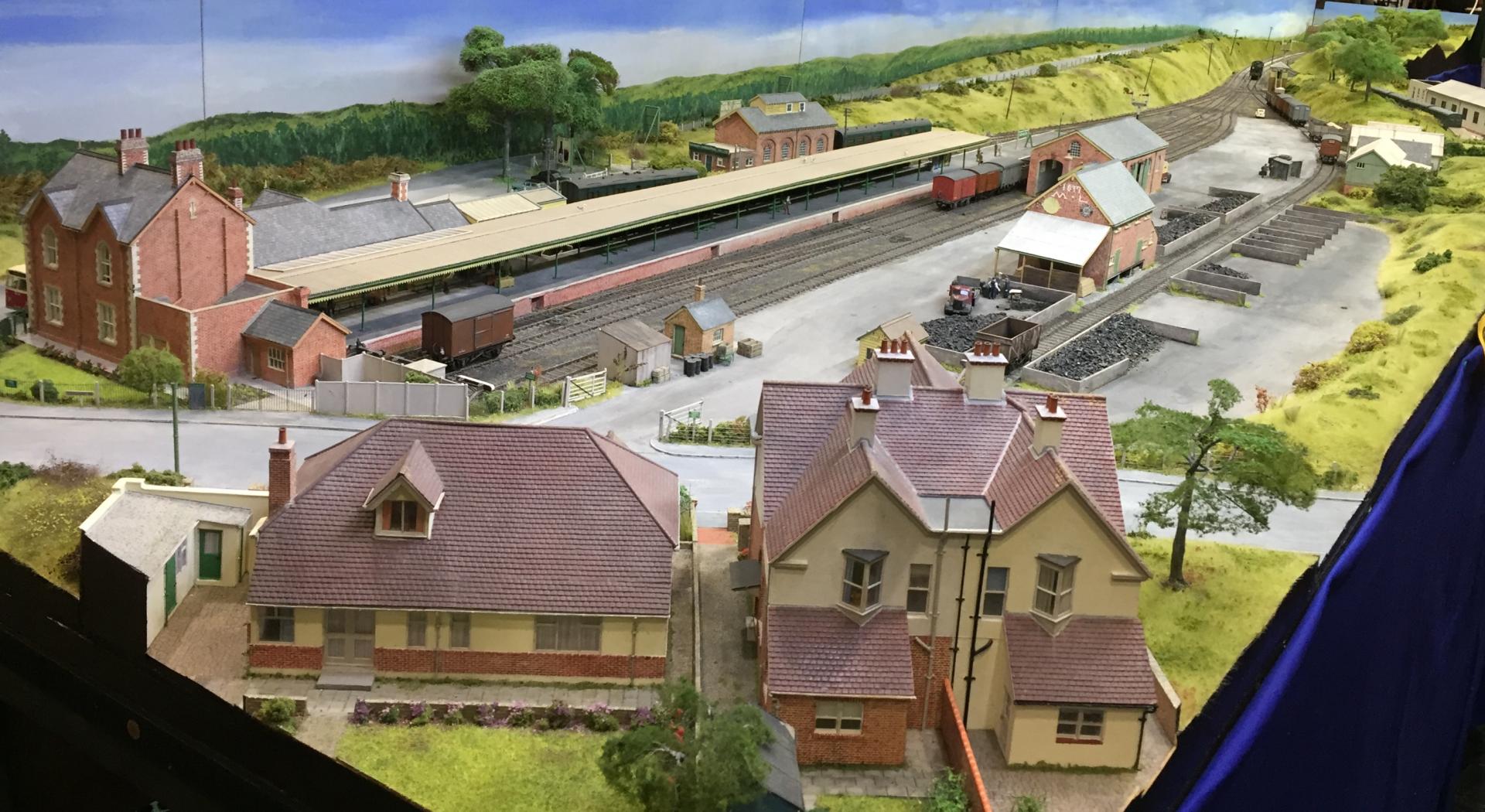 SIDMOUTH P4 (Protofour) scale layout depicting Sidmouth station when it was operated by British Railways Southern Region in 1959/1960 (opened in 1864 and closed in 1967).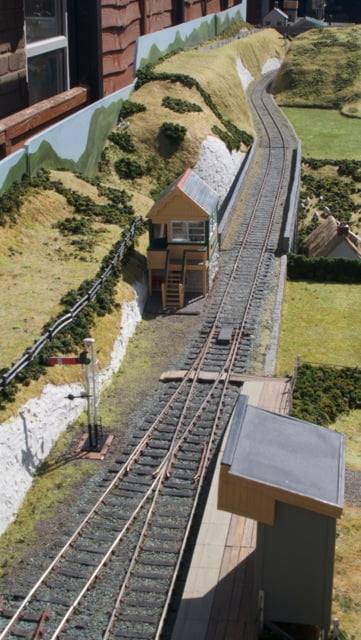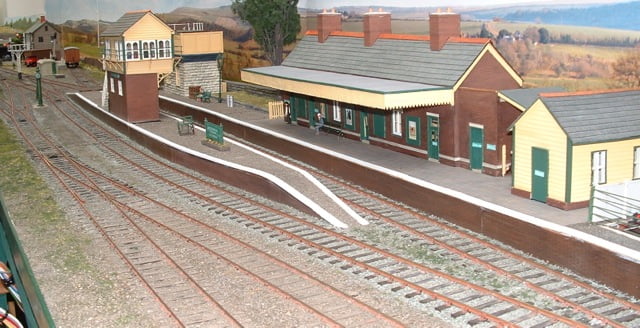 SHOTTESFORD MILL
O-gauge layout  based on a branch line in Dorset with operating semaphore signals and a variety of locomotive and stock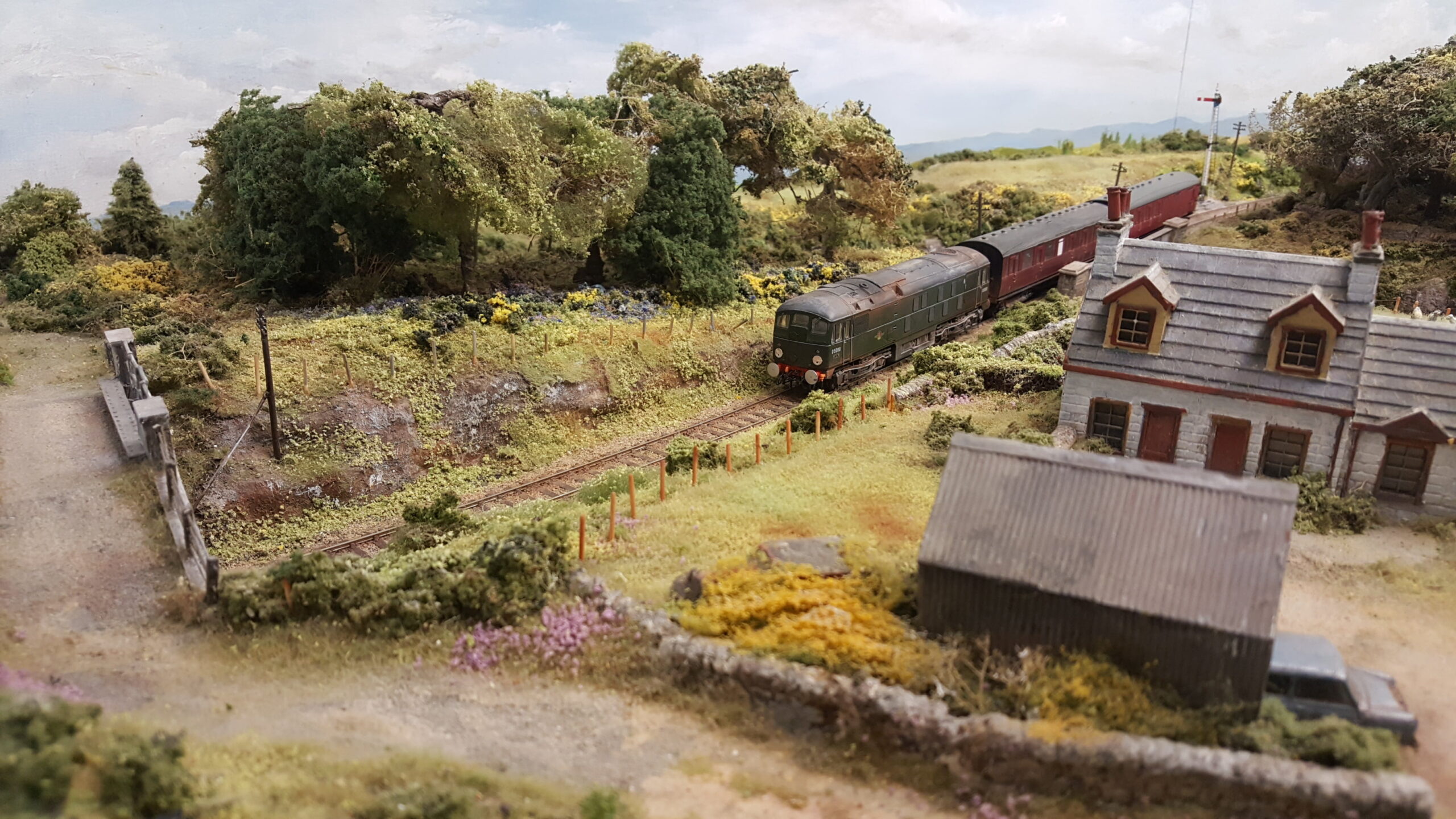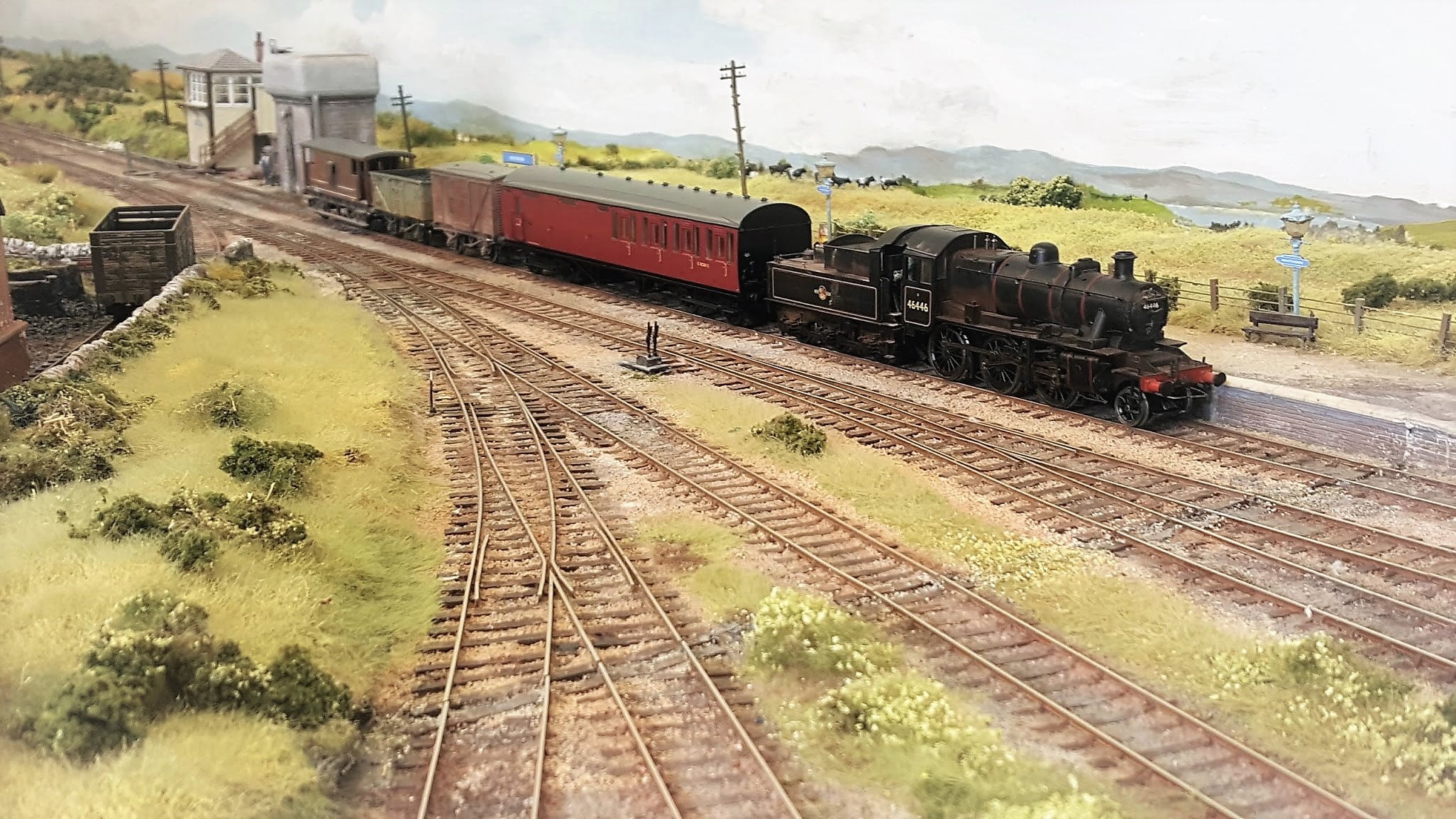 WHITHORN – an EM layout using an Iain Rice design as inspiration. Featuring action around a small market town in Galloway, the Whithorn Branch was the most southerly length of railway in Scotland and Whithorn was its southern terminus.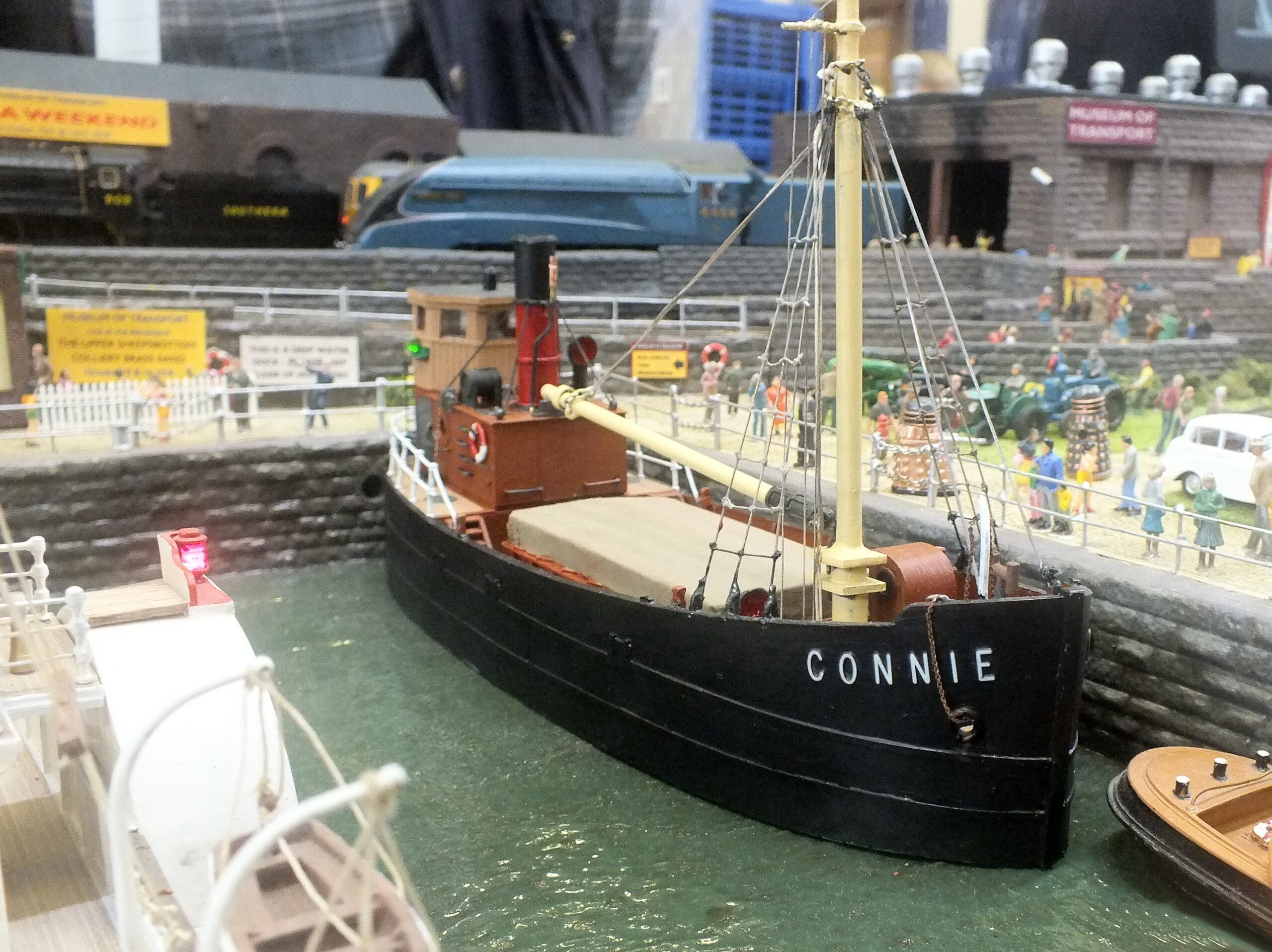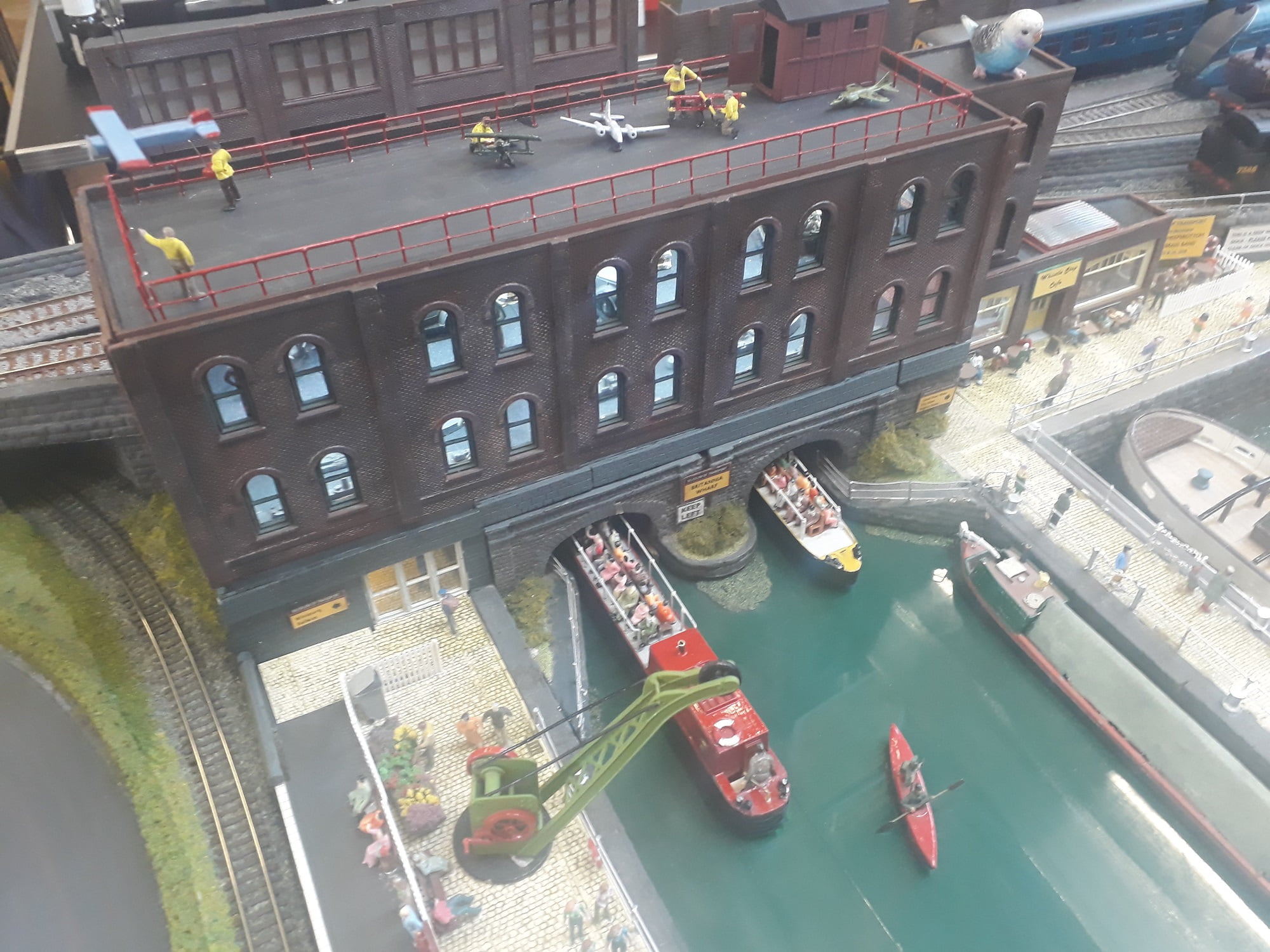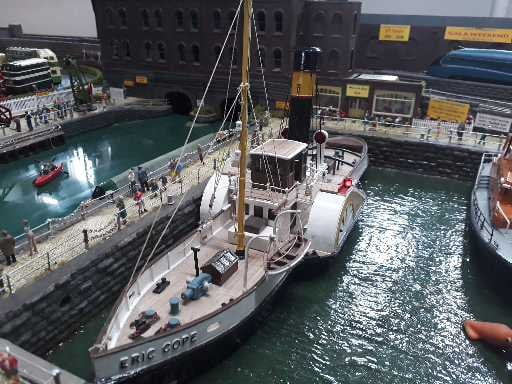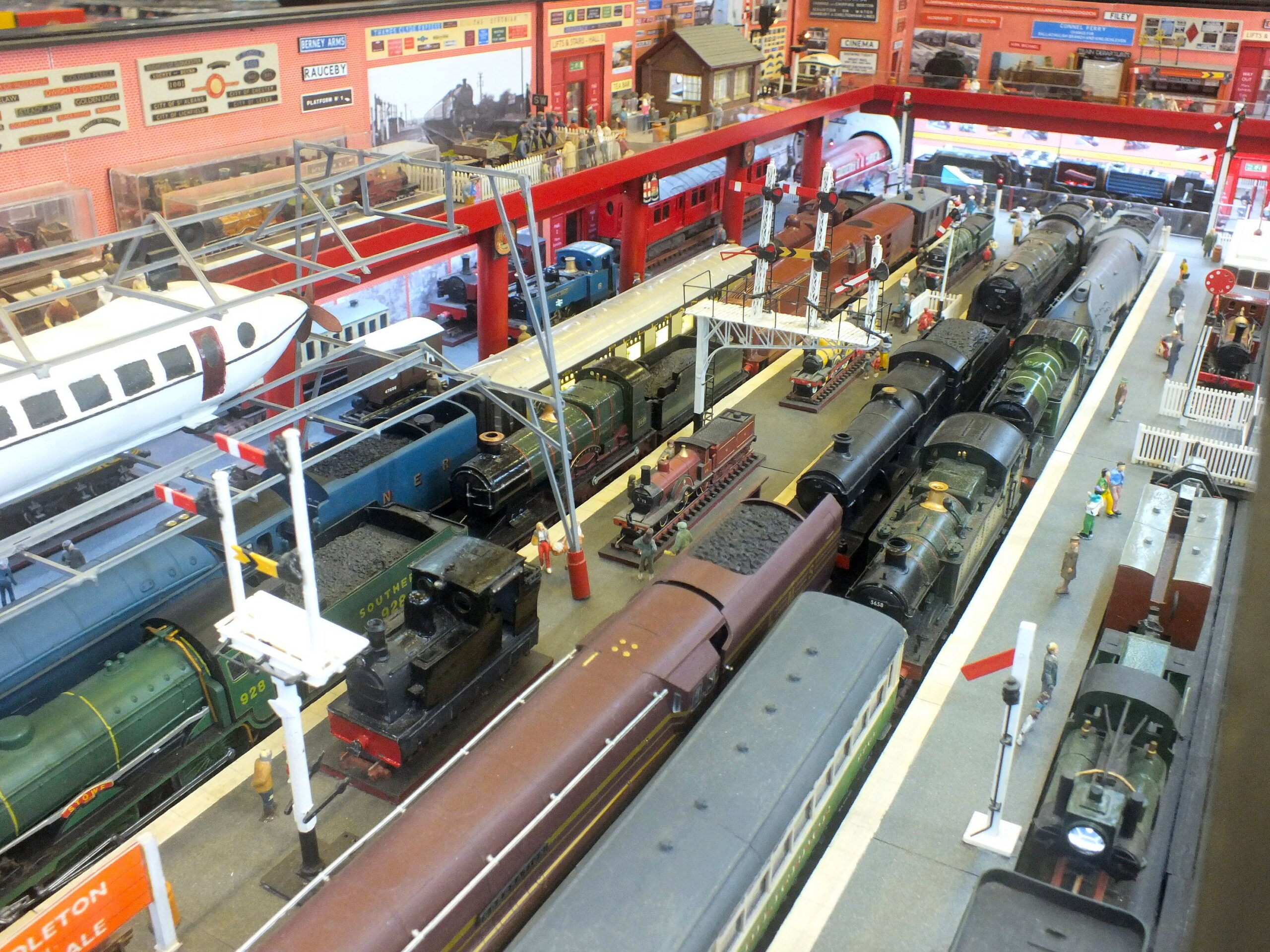 MUSEUM OF TRANSPORT – this popular 4mm (OO) gauge layout consists of a fictitious Museum of Transport in a former dockland of a town "somewhere in England". There are railway exhibits, trams and classic motor vehicles whilst the water is home to a retired passenger steamer, a lightship and a steam paddle tug. An opportunity to play with "Trains and Boats and Planes" that the operators have embraced enthusiastically. 
GRETTON AND WENLOCK – OO layout based loosely on a line from Church Stretton to Much Wenlock in the heart of Shropshire. Although the line itself is entirely in the imagination of its builders they have a fascinating backstory to tell – who knows? If you ever travel that way and look very carefully you may even see signs of the former trackway – now almost lost back into the landscape.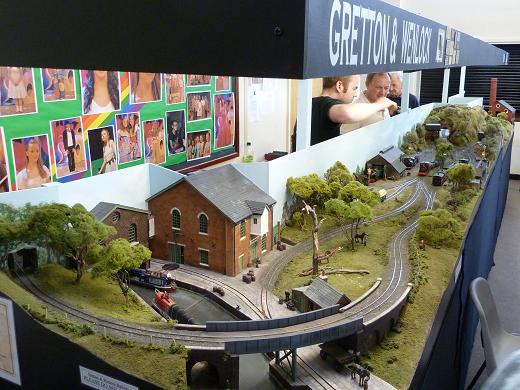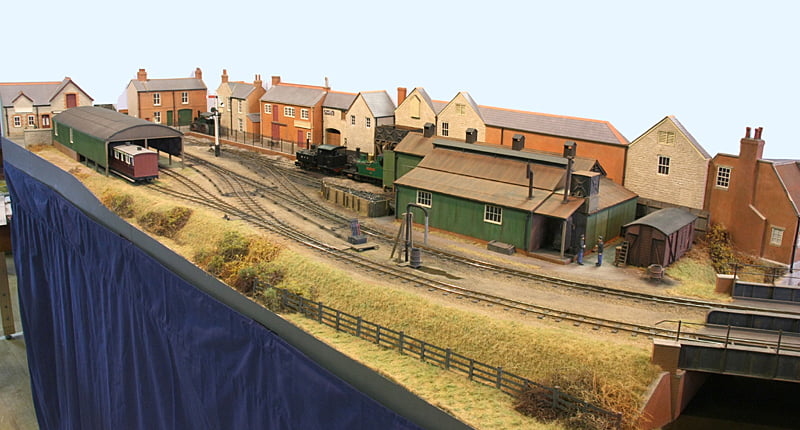 BRIDPORT TOWN – a 7mm (O gauge) layout using OO track. A terminus station, loco shed, workshops and an exchange siding with the Great Western Railway. The concept was influenced by the Welshpool and Llanfair, Southwold Railway and the Culm Valley.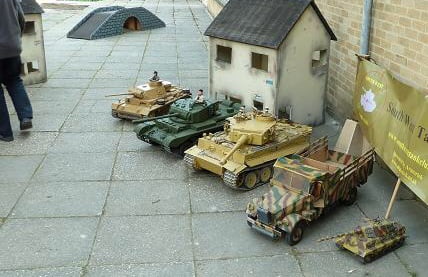 MILITARY VEHICLES – we are, once again, pleased to advise that there will be enhanced security at this year's exhibition courtesy of our military models that will be in position and manouevring outside the main school building. The sound effects are very impressive!!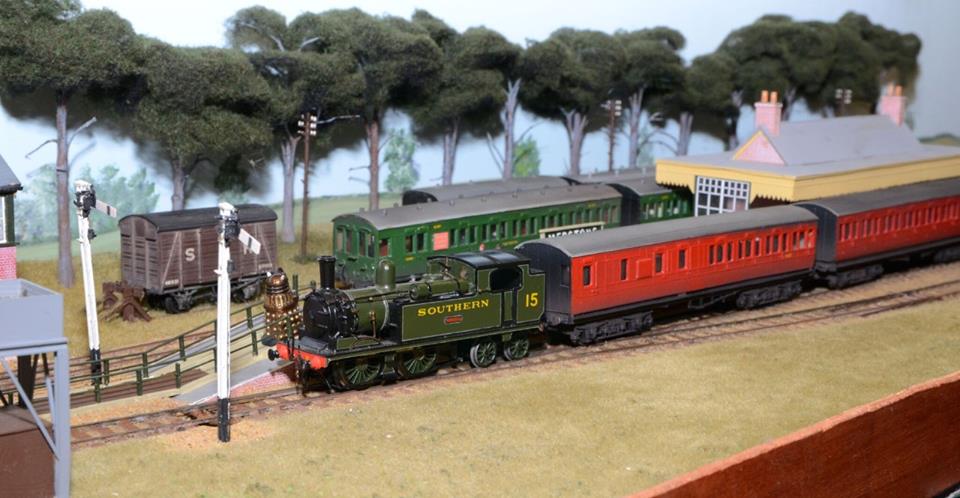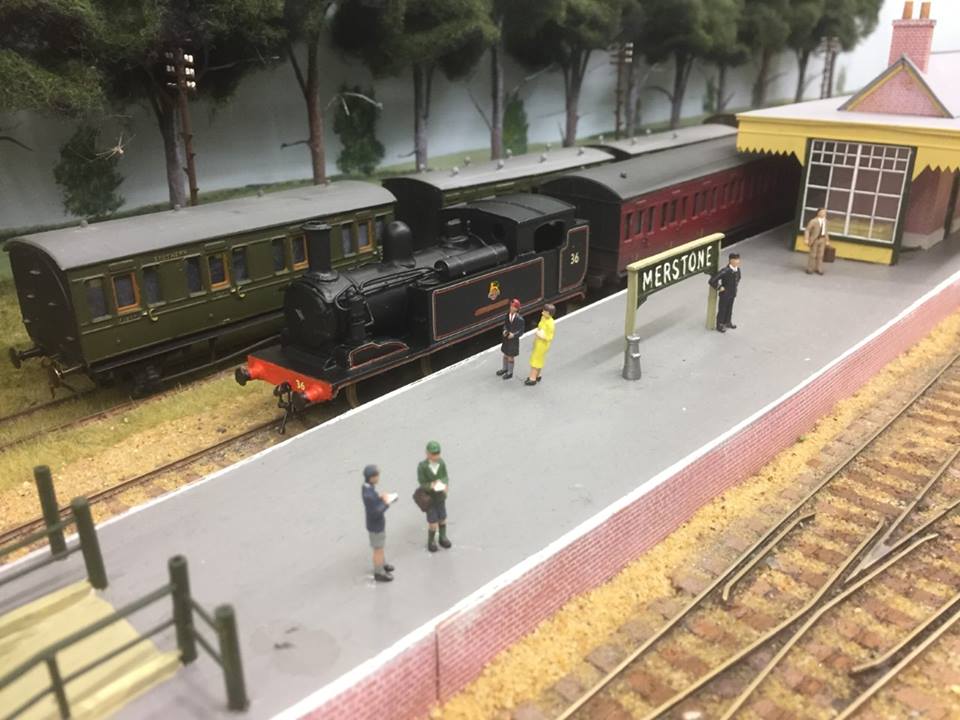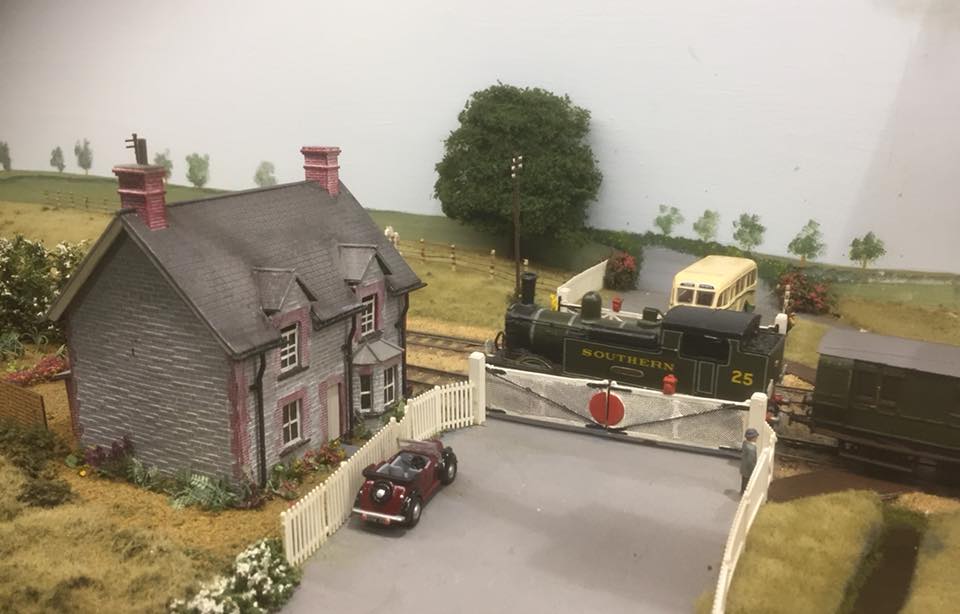 MERSTONE & VENTNOR WEST
A OO gauge Isle of Wight junction and branch line terminus which closed in the 1950s. An amalgamation of two friends' layouts to create a much larger display.
Berger Hall
A OO gauge model of a 15″ gauge estate railway built by Sir Macintosh Burger, a follower of Sir Arthur Heywood and set in 1900.
Three scenes are depicted, The Stable Yard, 
The Cascades and The Temple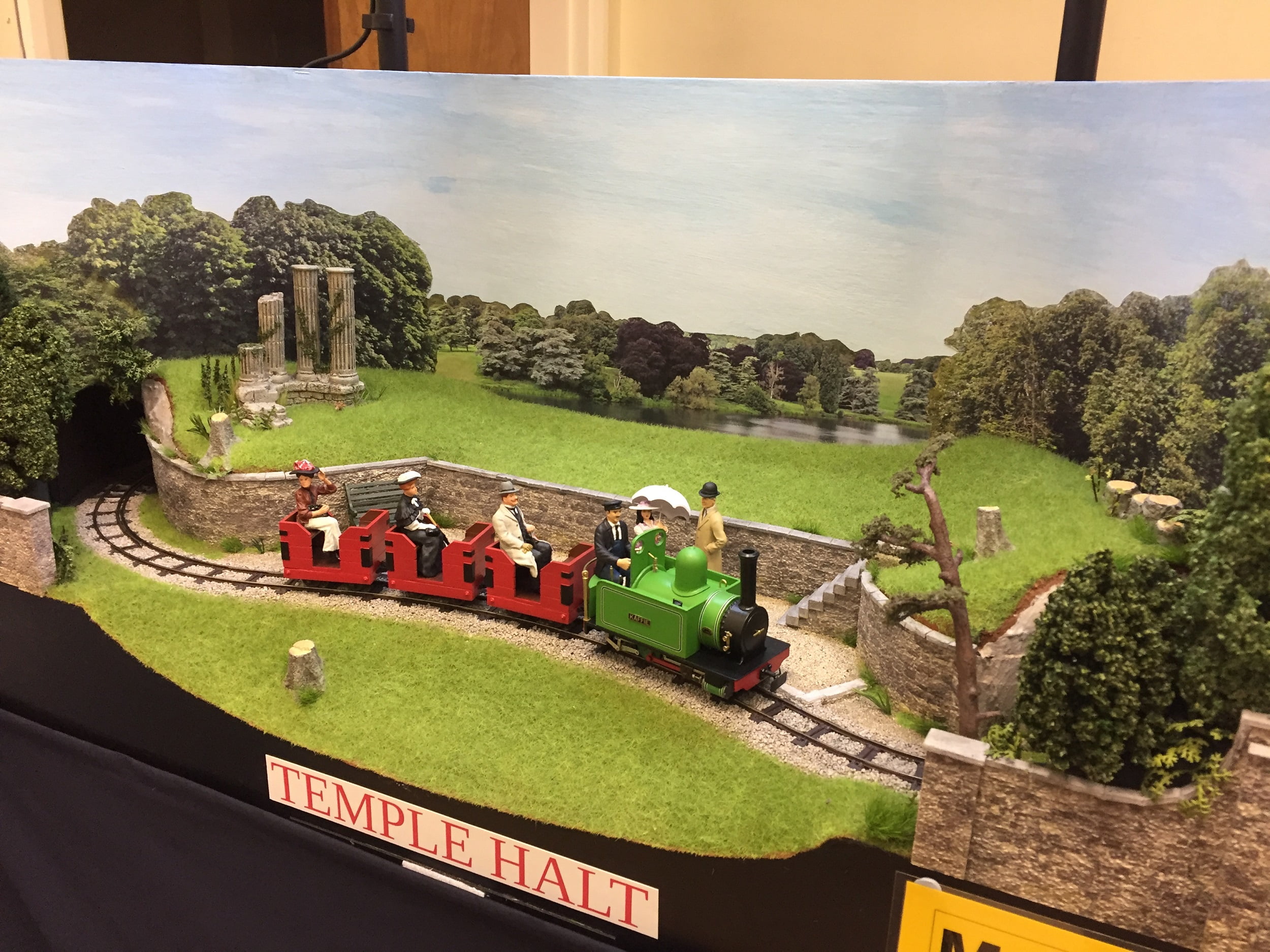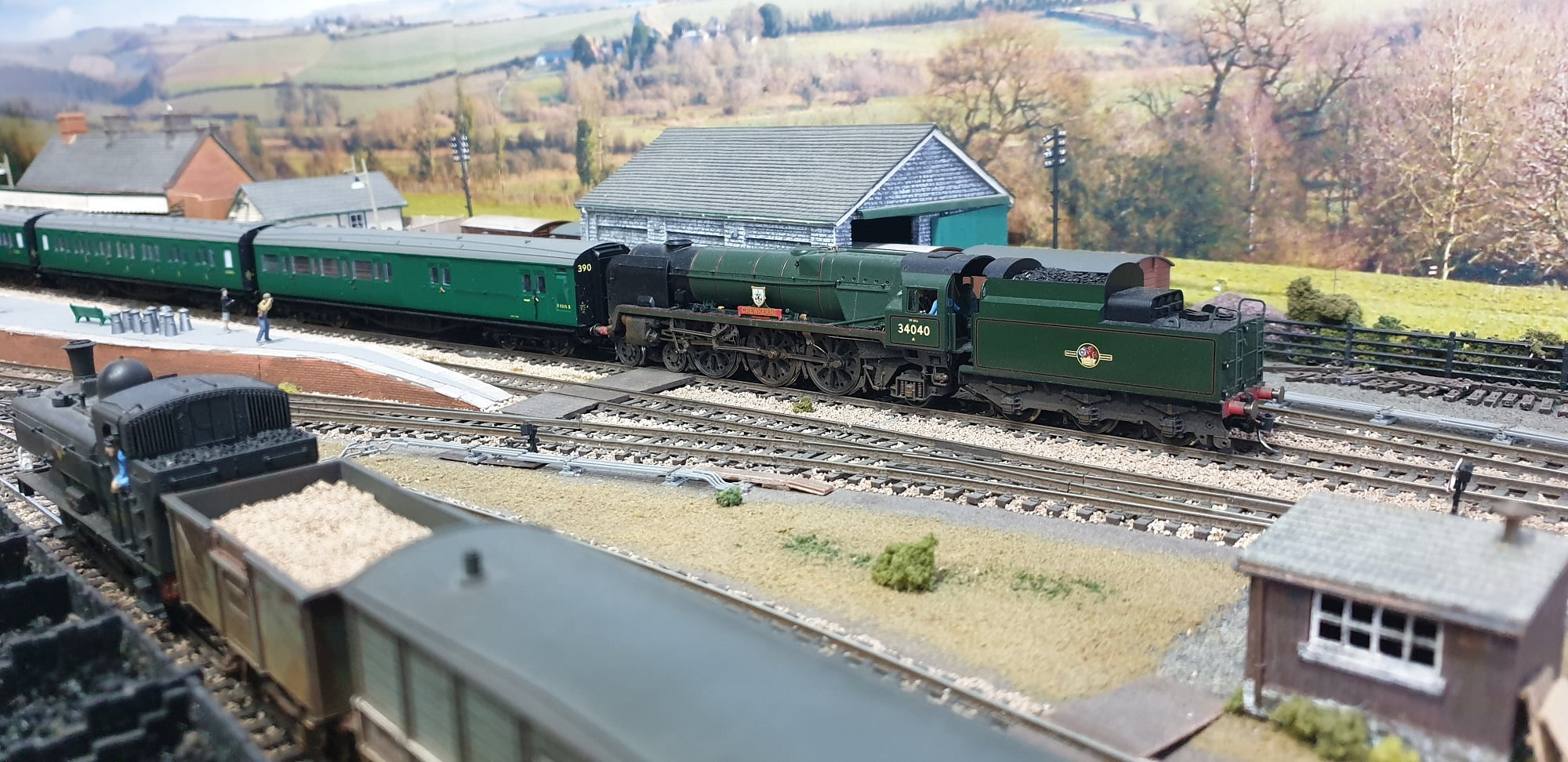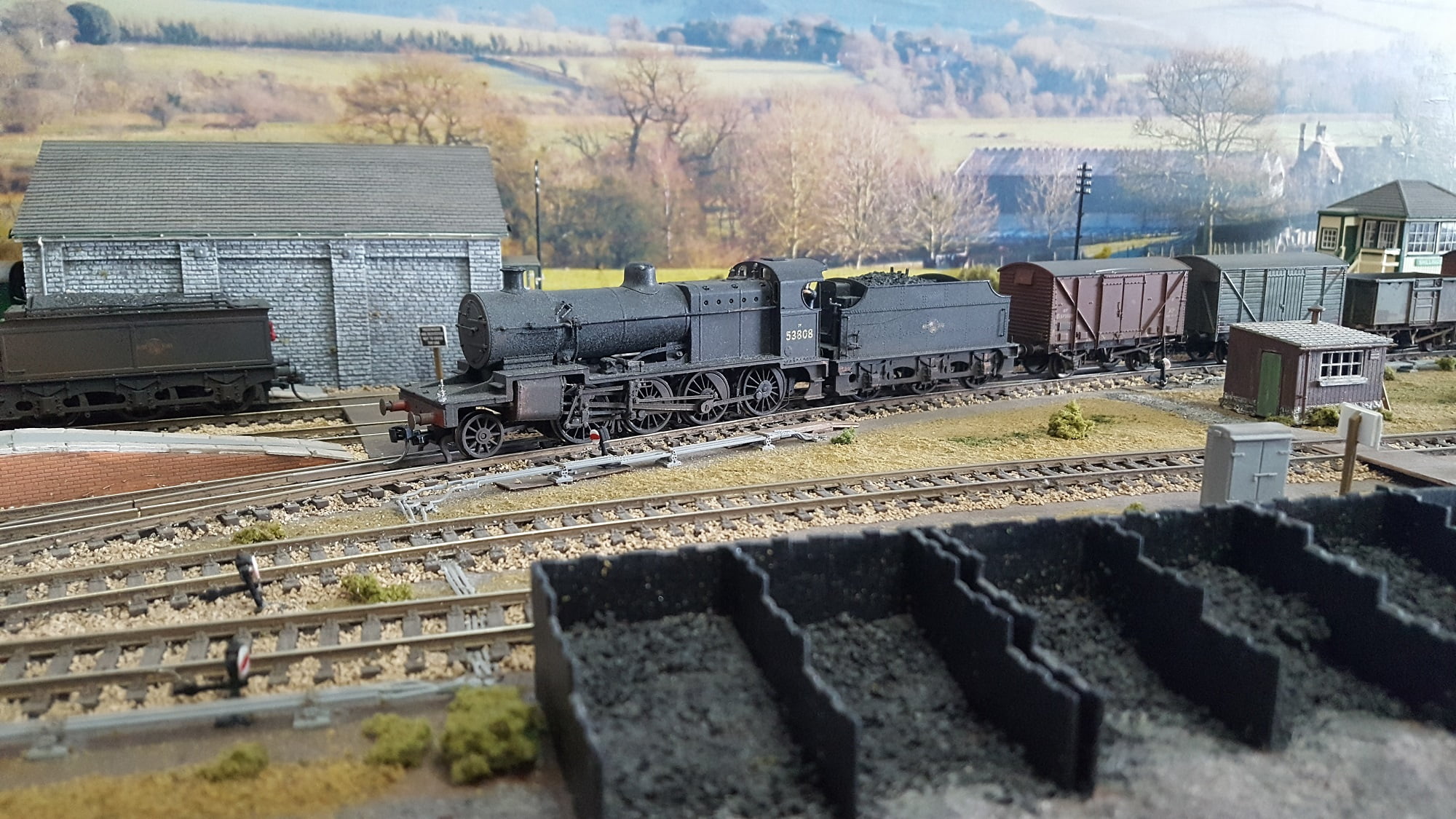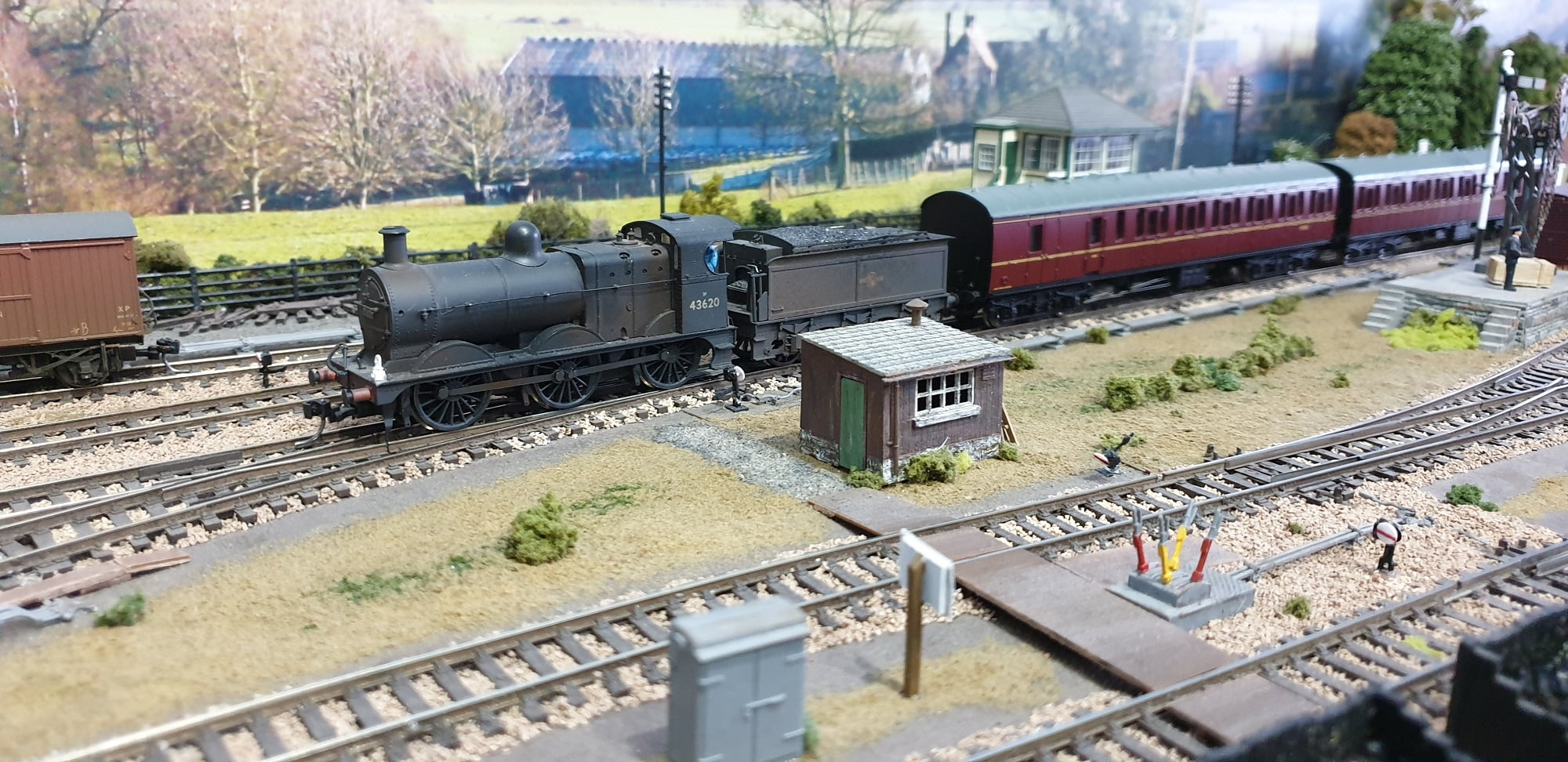 Shillingsford 
 OO gauge finely detailed Somerset & Dorset terminus with DCC sounds