In addition to the Society's own layouts, a number of our members have built their own layouts that are portable enough to be taken to exhibitions.
Gorpeton Blymee
by Gordon Edgar and Peter Wilson.
An 00 scale Great Western layout set in the late-1940s
The Model
Gorpeton is a first attempt a building a layout, put together by one latent enthusiast and one Johnny-cum-Lately. Begun as a 7ft by 1ft 3in layout, it is currently approximately 17ft by 3ft. In brief, it is over-time, over-budget, over-complex and over-grassed!
There are a few unusual features of this layout. Its irregular shape spring from a desire to have a more organic, flowing model, than that which is normally seen on the exhibition circuit. Unfortunately, it means that every one of the base boards is a different size and shape, and has resulted in the creation of an interesting transportation cradle.
Secondly, there is no backscene. A strong emphasis has been placed on embankments, trees, and half-relief buildings to hide the lack of a sky-board. The down-side is that we keep our 4mm scale roofing contractors busy owing to the fact that it is easy for operators to demolish the chimney stacks on the buildings.
The History
Gorpeton represents a fictitious GWR branch line in the late 1940s to early 1950s period. Originally intended as a through line, it finished up as a somewhat inadequate branch terminus, but with a useful, busy goods yard.
The railway line was given a new lease of life in the early 1930s with the rapid expansion of the Wilgar & Edson Company. Their contracts are now exclusively with the Ministry of Defence. All the work is hush-hush, and so secret that even we (its creators) have no idea what they make. However, good use is made of their factory sidings.
The recently established British Railways Board have plans to re-develop the station, and re-position it on the other side of the factory, where it will be closer to the town centre.
Booking Information
Contact us for details on how to book the Gorpeton Blymee layout for your exhibition.
Gretton & Wenlock Railway
Owned by the Colehill Locomotives And Narrow Gauge Enthusiasts Railway Society (C.L.A.N.G.E.R.S.)
A 0-16.5 narrow gauge freelanced layout by the creators of the Tarrant Valley Raiway.
The Model
The group of WRS members that built Tarrant Valley Railway, decided to move up to 0-scale for their next project. Having bought an 0-16.5 layout second hand, they proceded to convert it to better suit their needs by extendending it to a 20′ × 6′ L-shape.
The period the model represents is the late 1940s, up to the line's closure in 1951. Stock consists entirely of kit built models.  The original layout had a canal modelled on it so we kept that feature and then set about designing the trackwork which included a bridge over the canal, The timber merchant's yard was added as a point of interest and to give a purpose to a "siding to nowhere" that ran in front of the original fiddleyard. All the baseboards are 4′ x 2′ and all but two are built differently to take account of the scenery constructed on them.
All buildings have been scratchbuilt. The roof of the large warehouse which hides the corner join is removable as the two walls are on separate boards. The sack hoist works on a timed interval basis.  A grounded coach body (Peco) acts as a parcels office and there are working lights in the yard and station. The boiler house at the timber merchants is detailed with two boilers while the cutting shed contains a saw bench with rotating saw based on a product made by Stenner & Gunn of Tiverton. 
Locomotives and rolling stock are all kit built models, including 4 Peco Glyn Valley Tramway 0-4-2T tram locos running on 0-6-0 chassis , plus 2 sets of four 4 wheel coaches and a rake of 10 1 ton slate wagons about 20 4 ton open wagons. Four sets of twin bolster wagons are used, two work with the gravity slate train (using a Tenshodo "spud" motor to provide the "gravity") and the other two work to/from the timber merchants, carrying logs in and sawn timber out. Five bogie coaches have been scratchbuilt using etched brass and Bachmann Collett coach bogies in a shortened Vale of Rheidol style. Four resin Smallbrook Studios steam locos and one diesel shunter have been built on r-t-r Hornby chassis. One of the steam locos, an "Echo" kit, has been enlarged and modified to run on an old Lima class 08 chassis, complete with outside cylinders and valve gear. The loco now resembles "Dennis" of Snailbeach District Railways fame. There are always opportunities for interlopers from other railways to make an appearance! 
Peco Code 100 0-16.5 track has been used with a mixture of standard and scratchbuilt pointwork. Woodlands Scenic scatter materials and clump foliage has been used for the greenery and the trees are made from dead stems of heather, cut to shape and glued together to create the desired shapes.
The History
Gretton Station and Canal, with associated warehouses, is modelled here on this imaginary 2′ 3″ narrow gauge railway. The railway initially opened in 1892 for freight traffic only (mostly coal and slates). Four tram engines formed the initial motive power, along with nearly 30 wagons. A passenger service was introduced in 1899, when new coaching stock was delivered. At this time the wagon and steam locomotive fleet were also both expanded. The railway connected with the GWR at both ends of the line where there were exchange sidings. The main offices. workshops, engine and carriage sheds were situated in Church Stretton alongside the GWR station. Passenger services began in 1899 which required an additional engine shed/workshop at the Gretton end of the line. The Shropshire Union Canal had a branch alongside the railway and traffic to the warehouses and timber merchants was a welcome source of revenue for the Gretton and Wenlock. 
Locomotives were purchased from a variety of manufacturers including Beyer Peacock, Peckett and Bagnall with some surplus World War I equipment also coming to the line. Rolling stock came from both the Midland and the Birmingham RC&W Companies amongst others. 
The layout depicts Gretton station and its environs towards the end of the railway's existence – from the end of World War II until the closure of the line in September, 1951.
The Route
From Church Stretton, the line ran parallel with a Roman Road and passes the small halt of All Stretton—opened in 1899—just over a mile north of the terminus. The line was forced to climb and head north first to enable it to gain height to go around the northern side of Caer Caradoc Hill turning almost a full 180° in the process. This hill peaks at 1,506 ft (498 m) above sea level. The line then descends as it swung from heading south-east to head north-east to pass over the canal and into Gretton station. Gretton Tunnel then followed, before a steady gentle climb leads up to Hughley station, a further four miles distant, where a loop with an island platform and two sidings existed. The line then continued on up to the eastern terminus and exchange sidings at Much Wenlock, 13 miles from Church Stretton.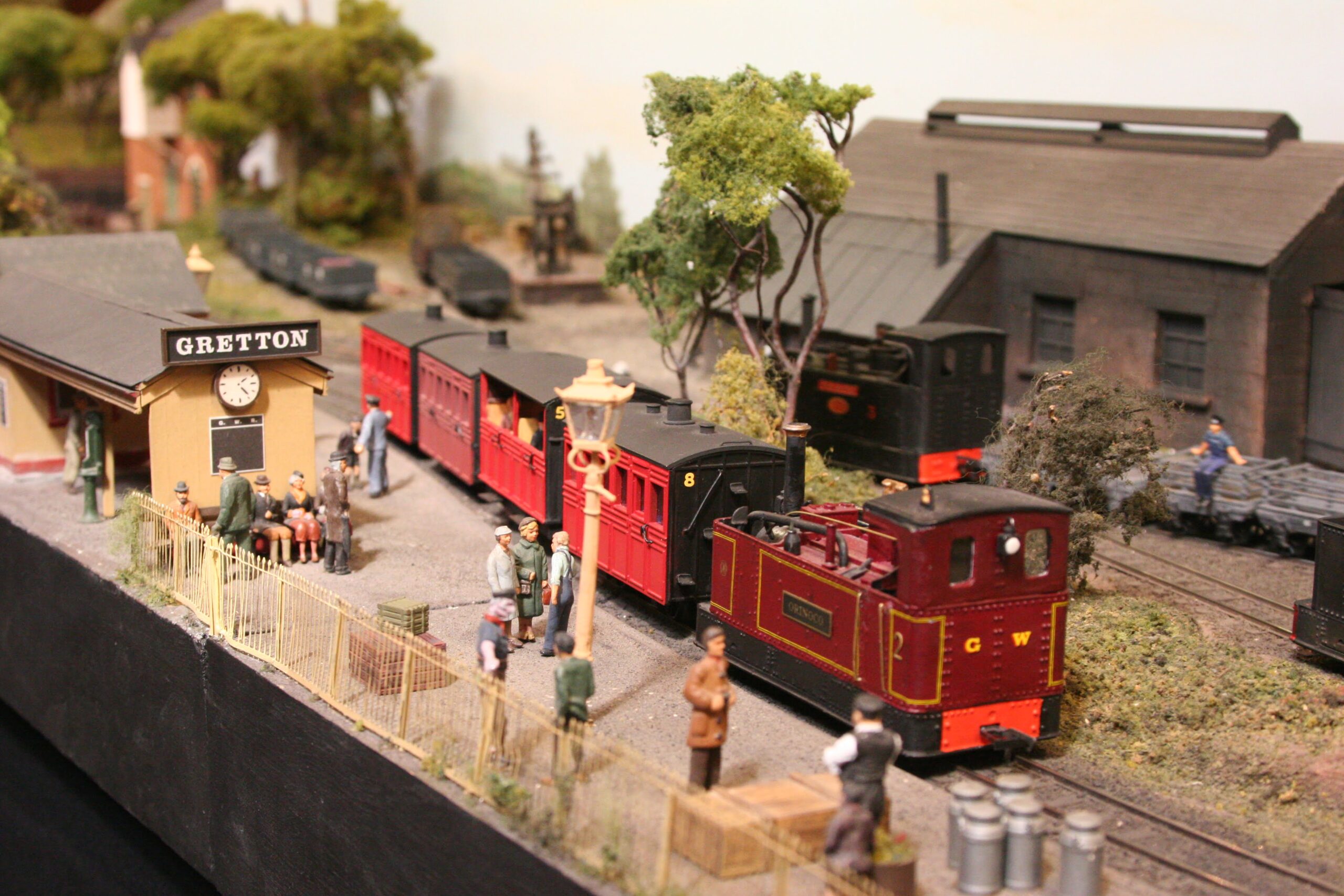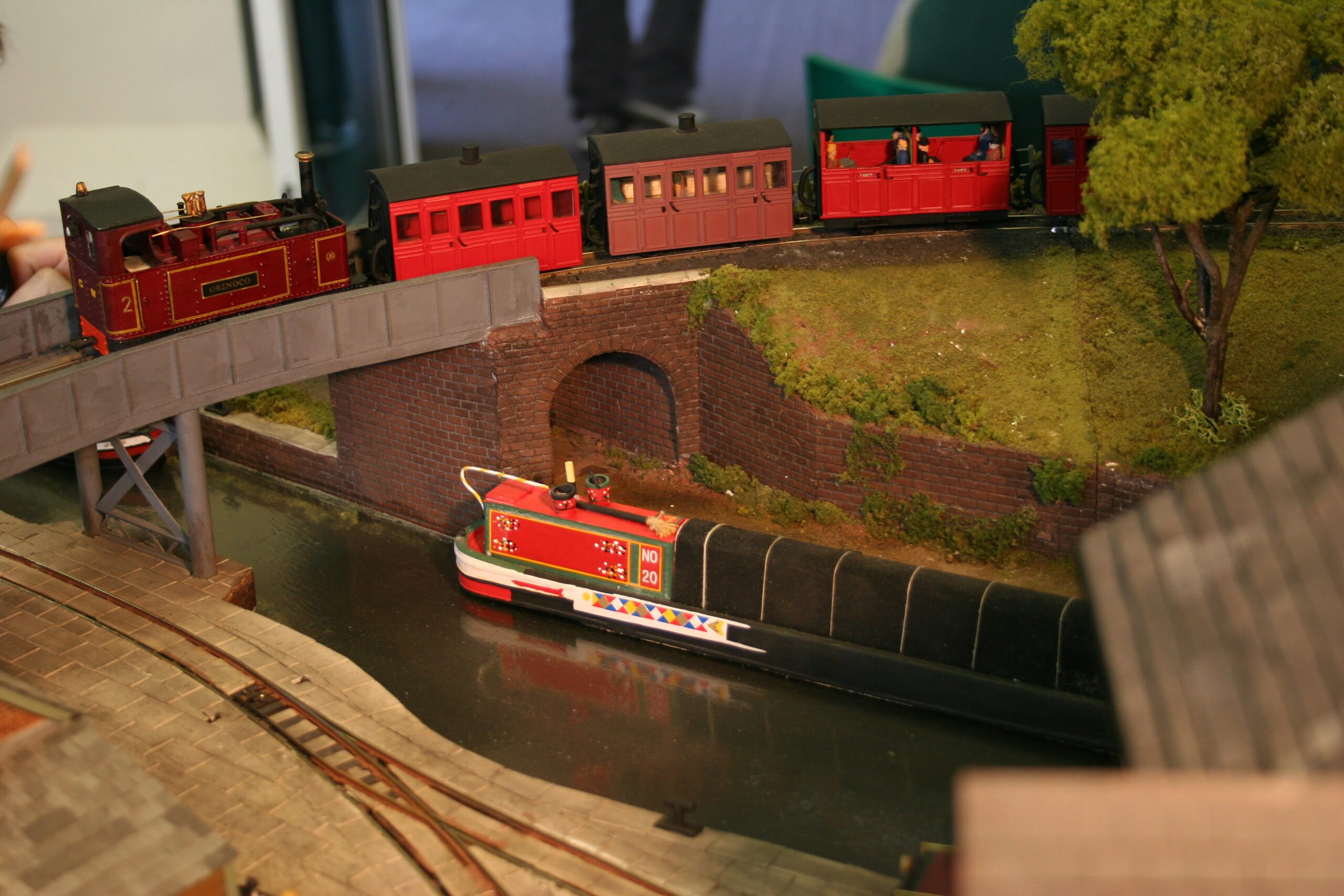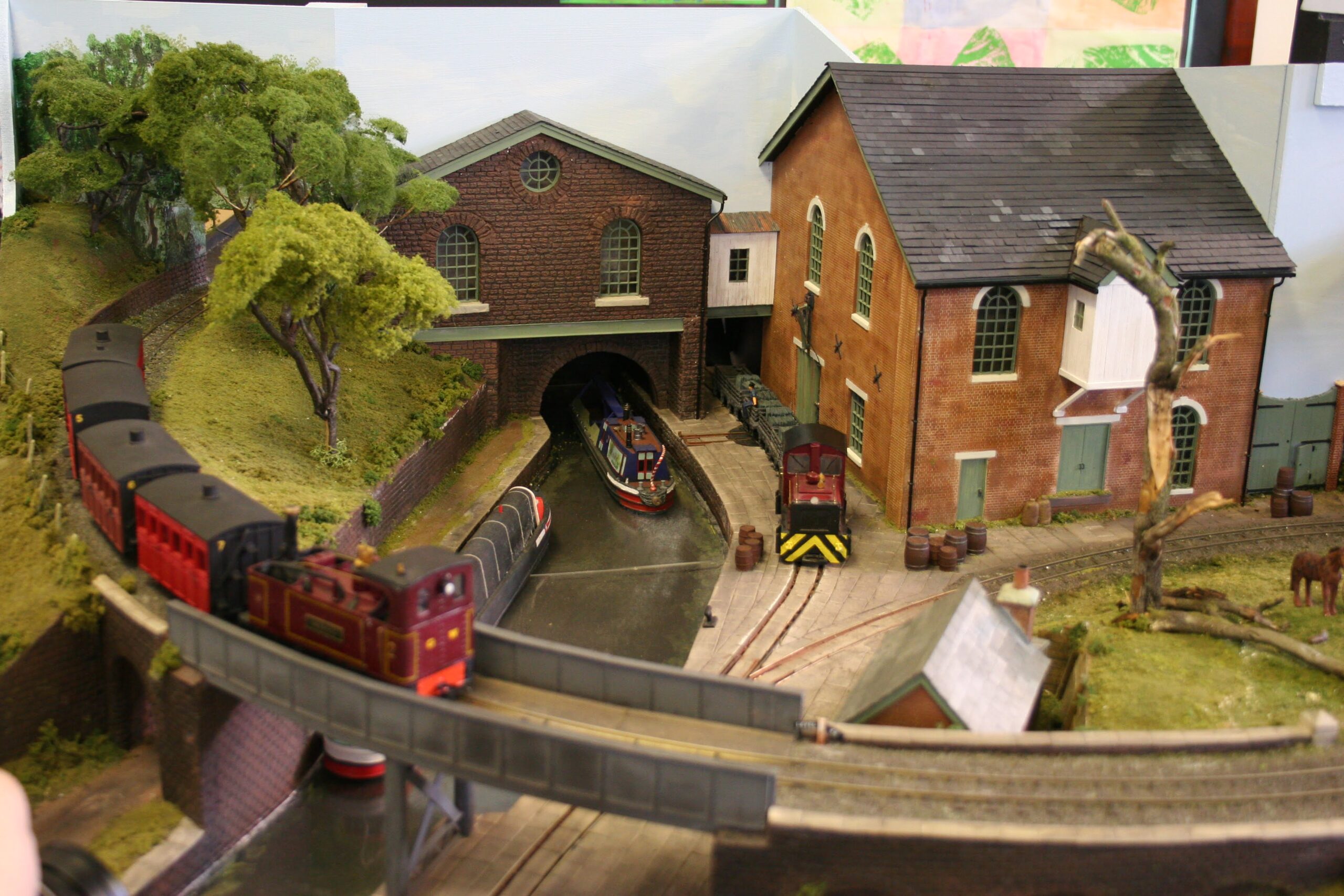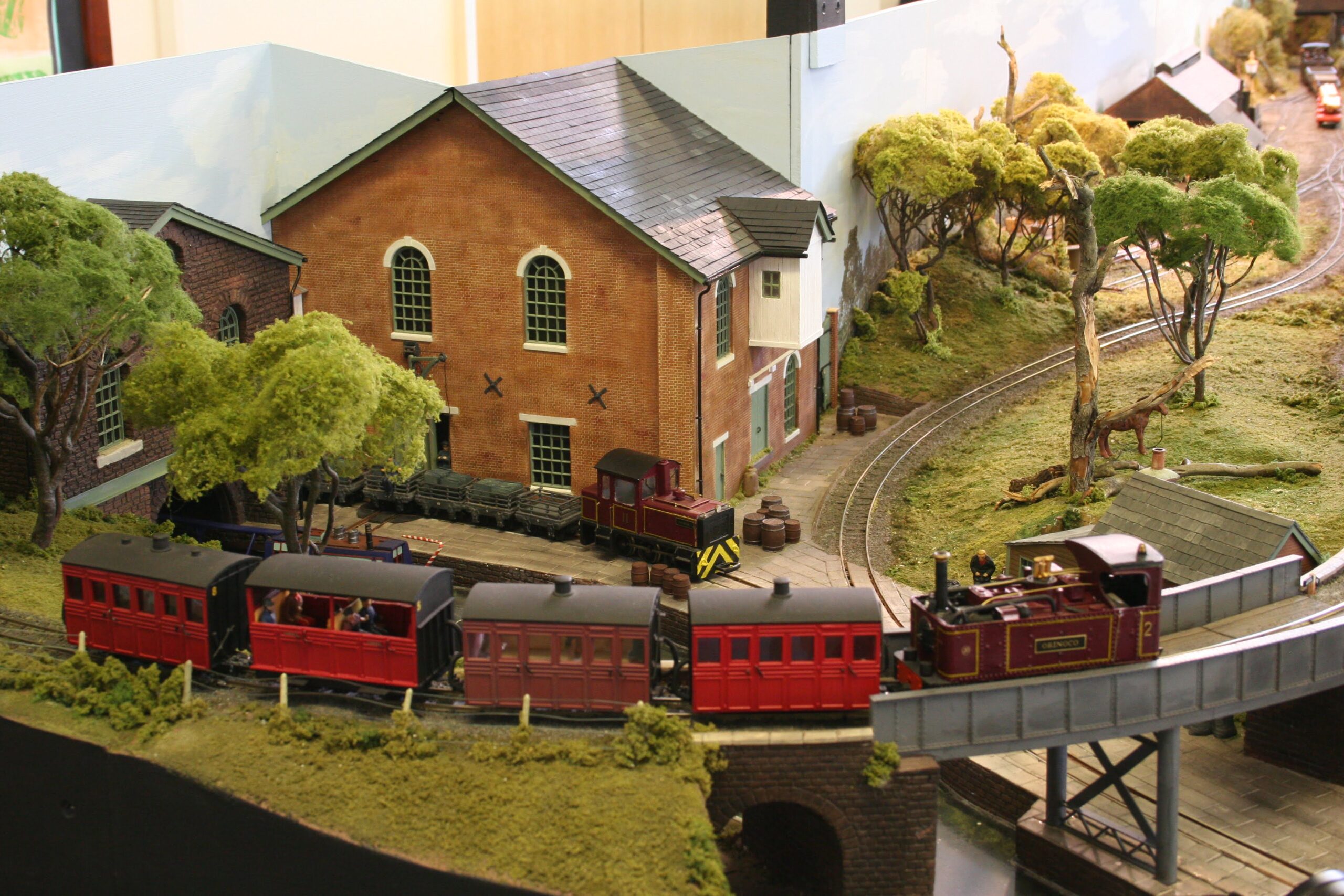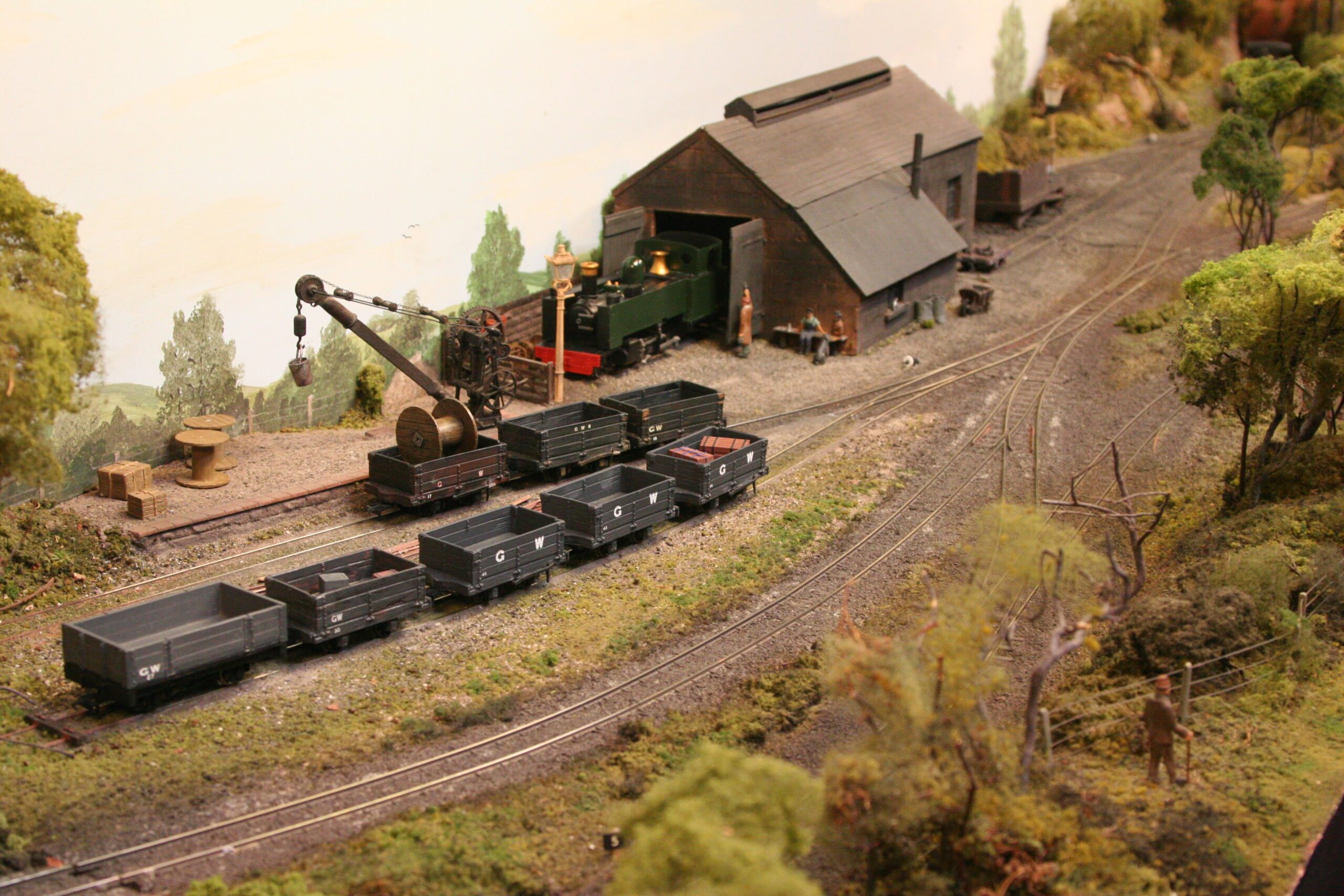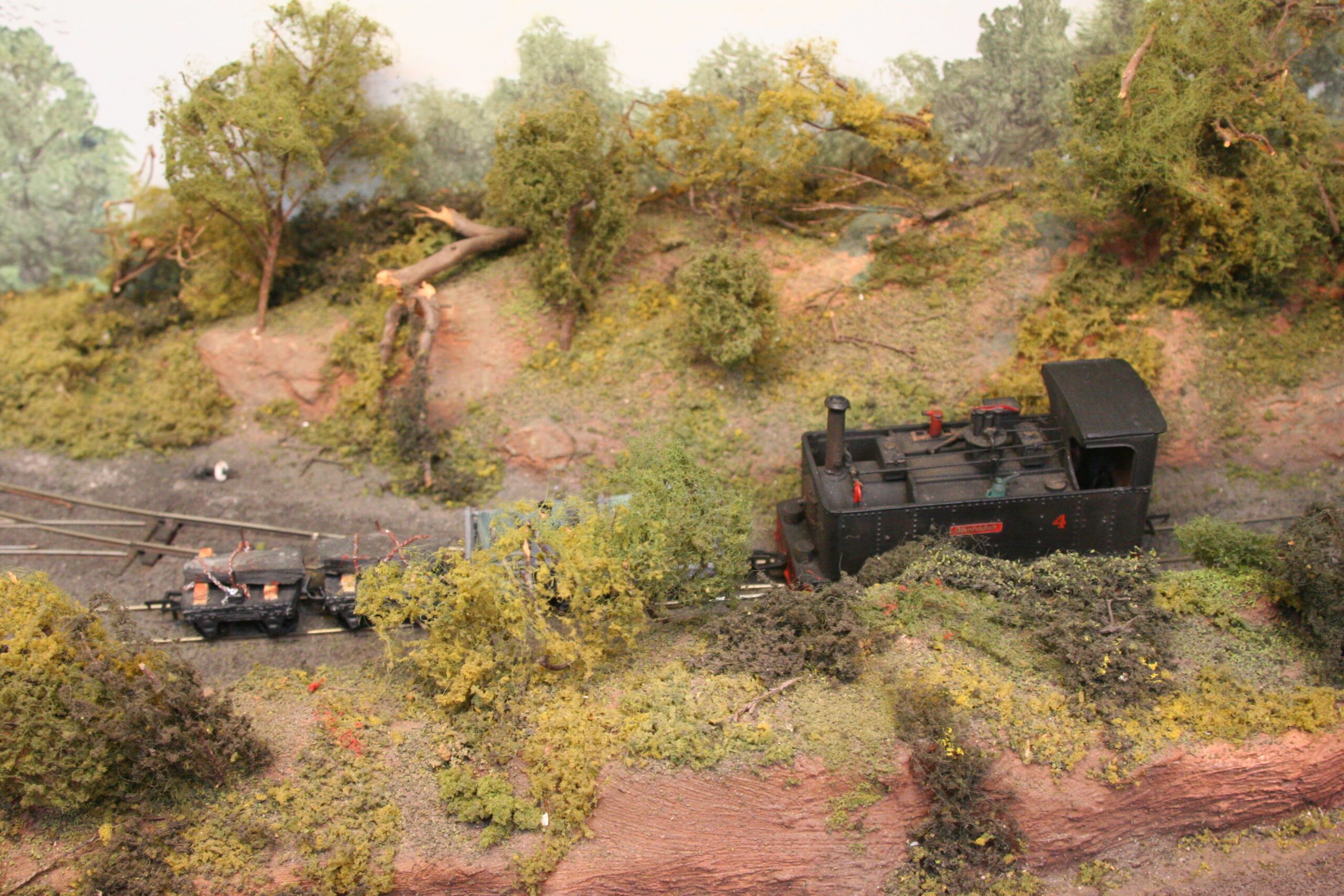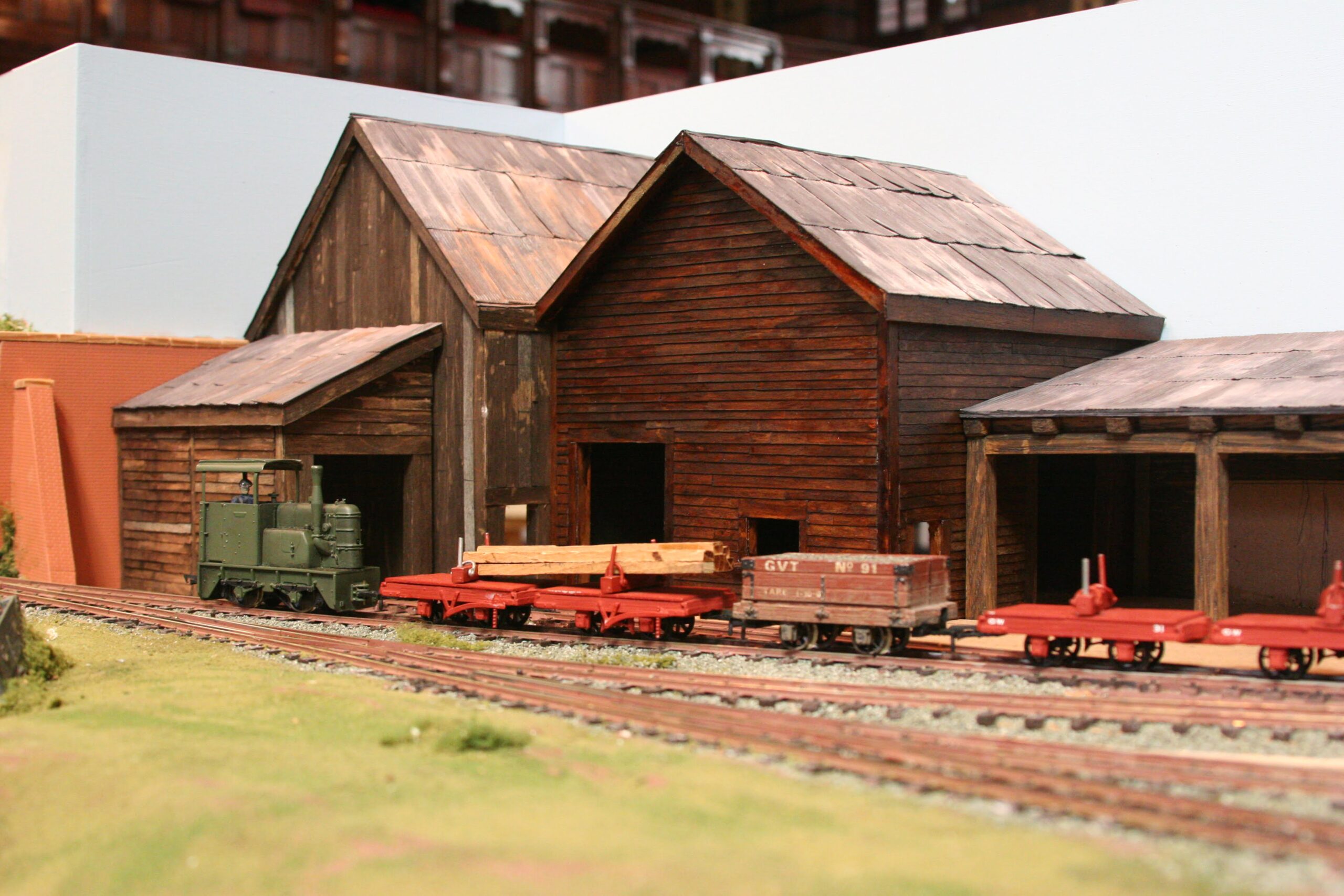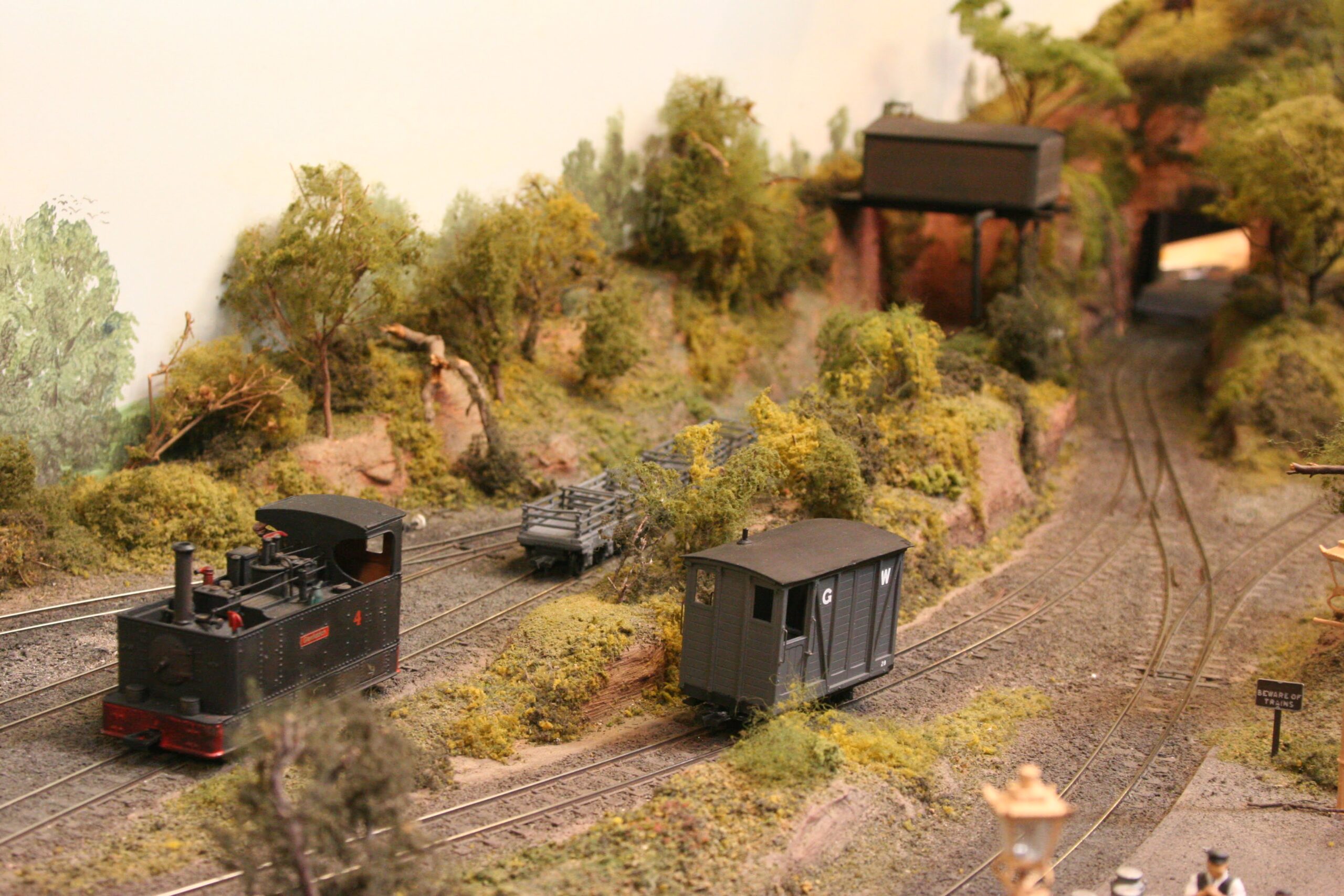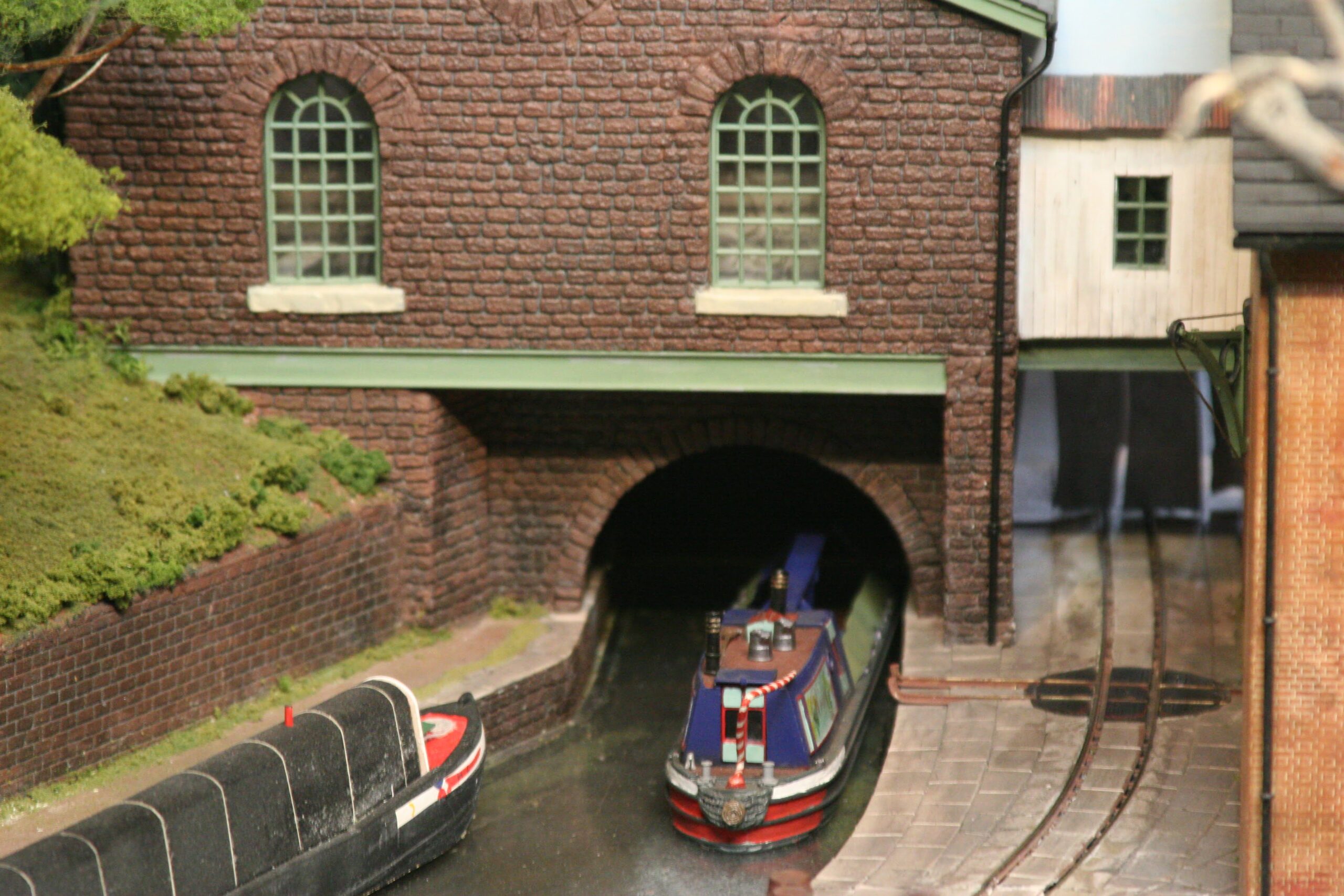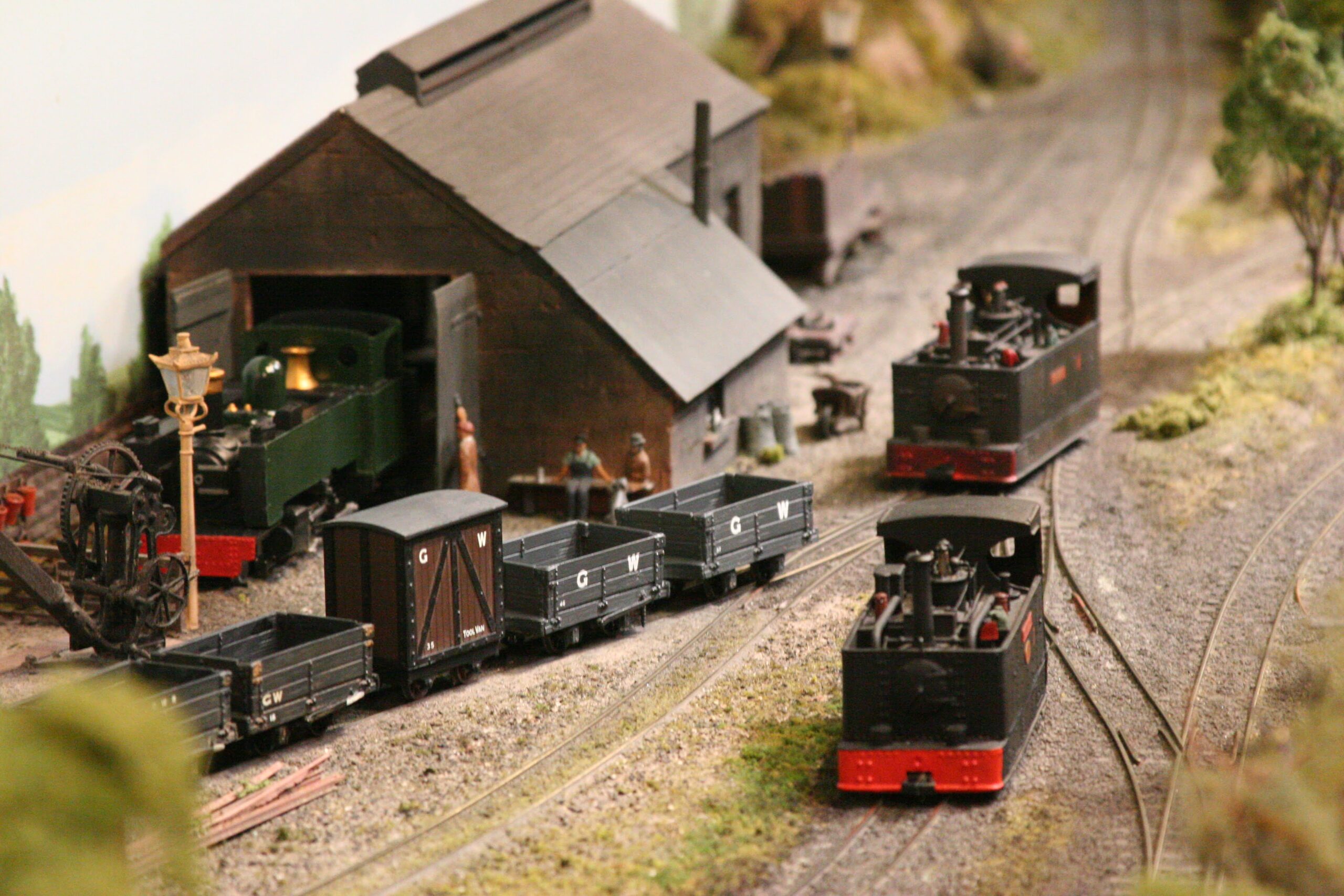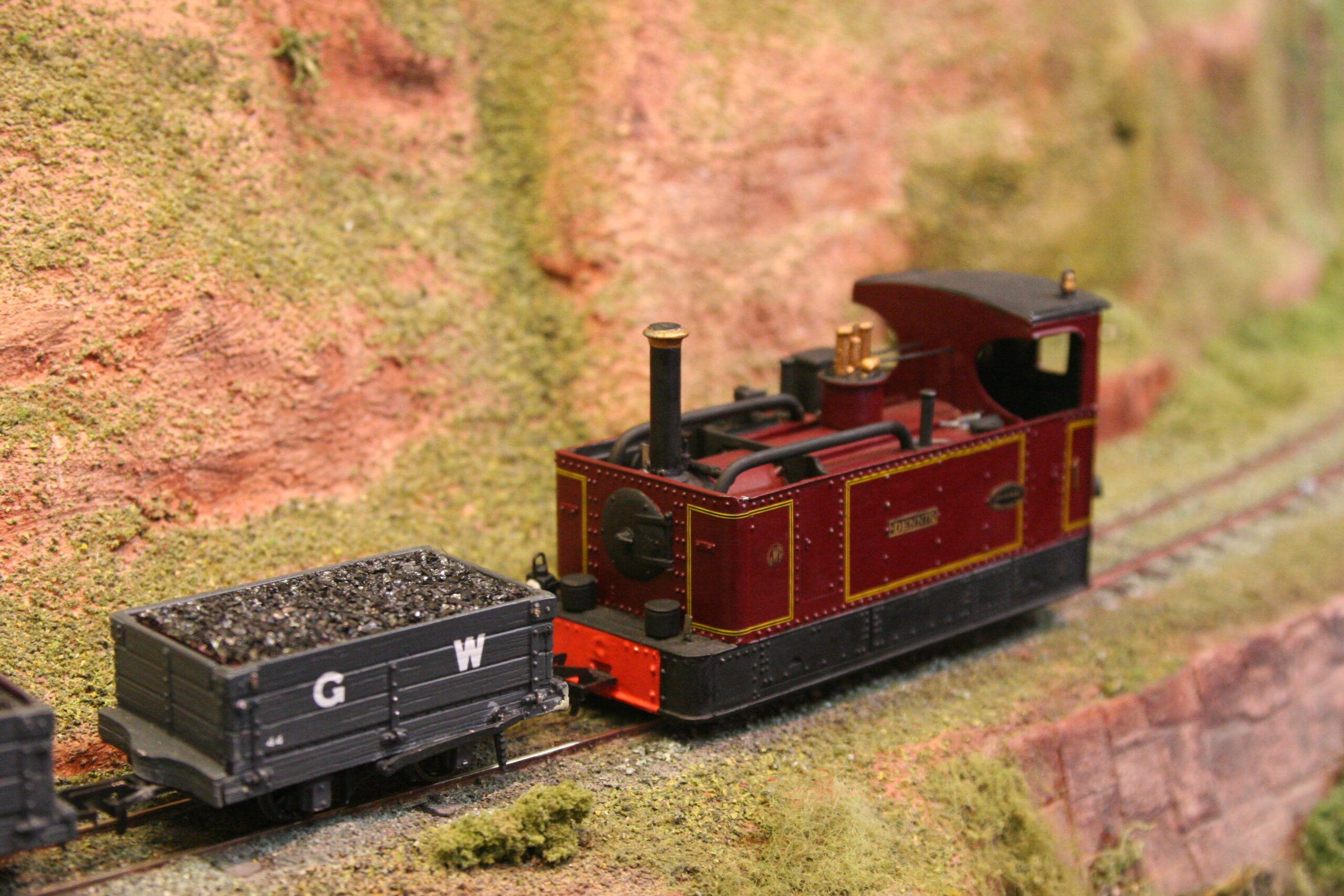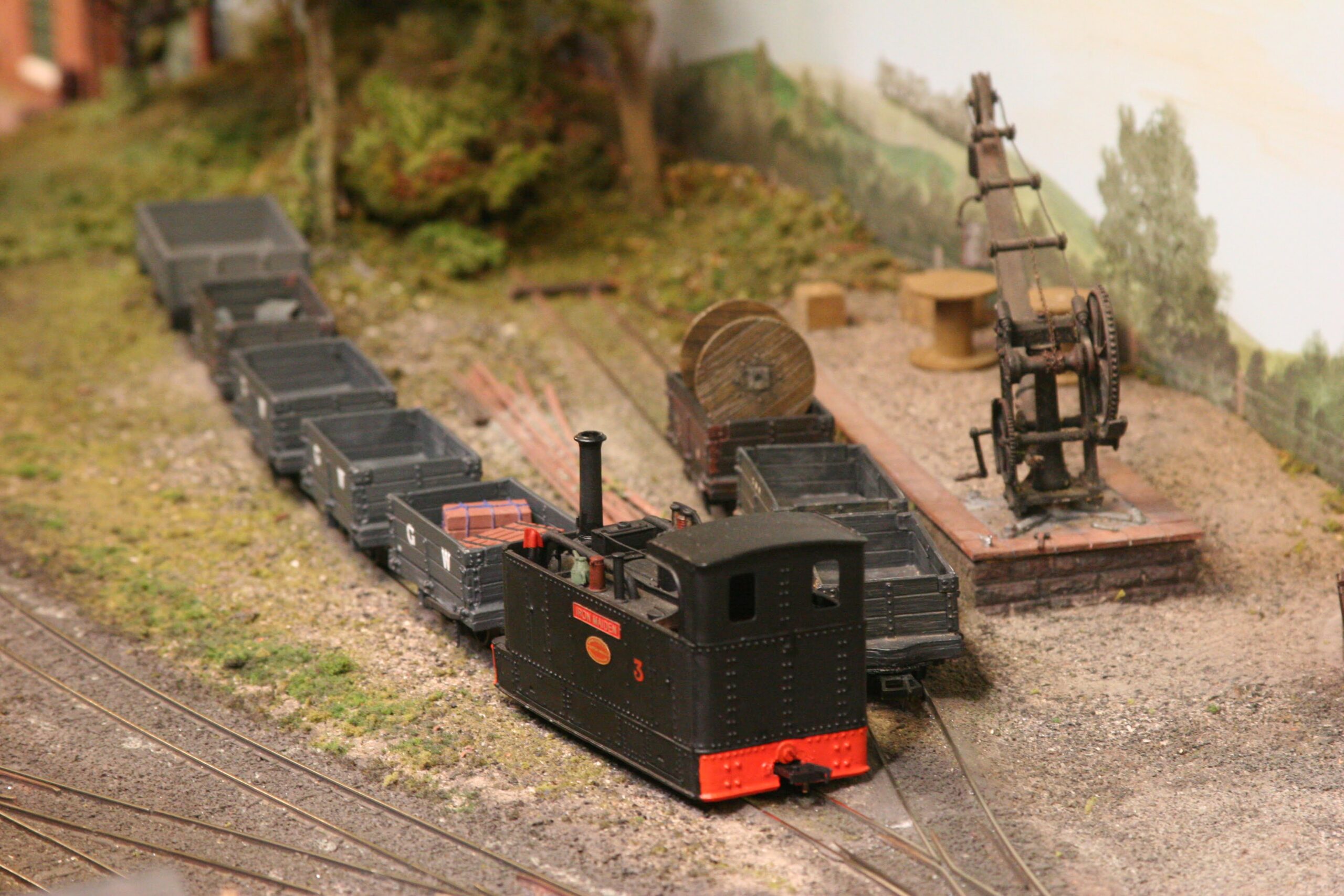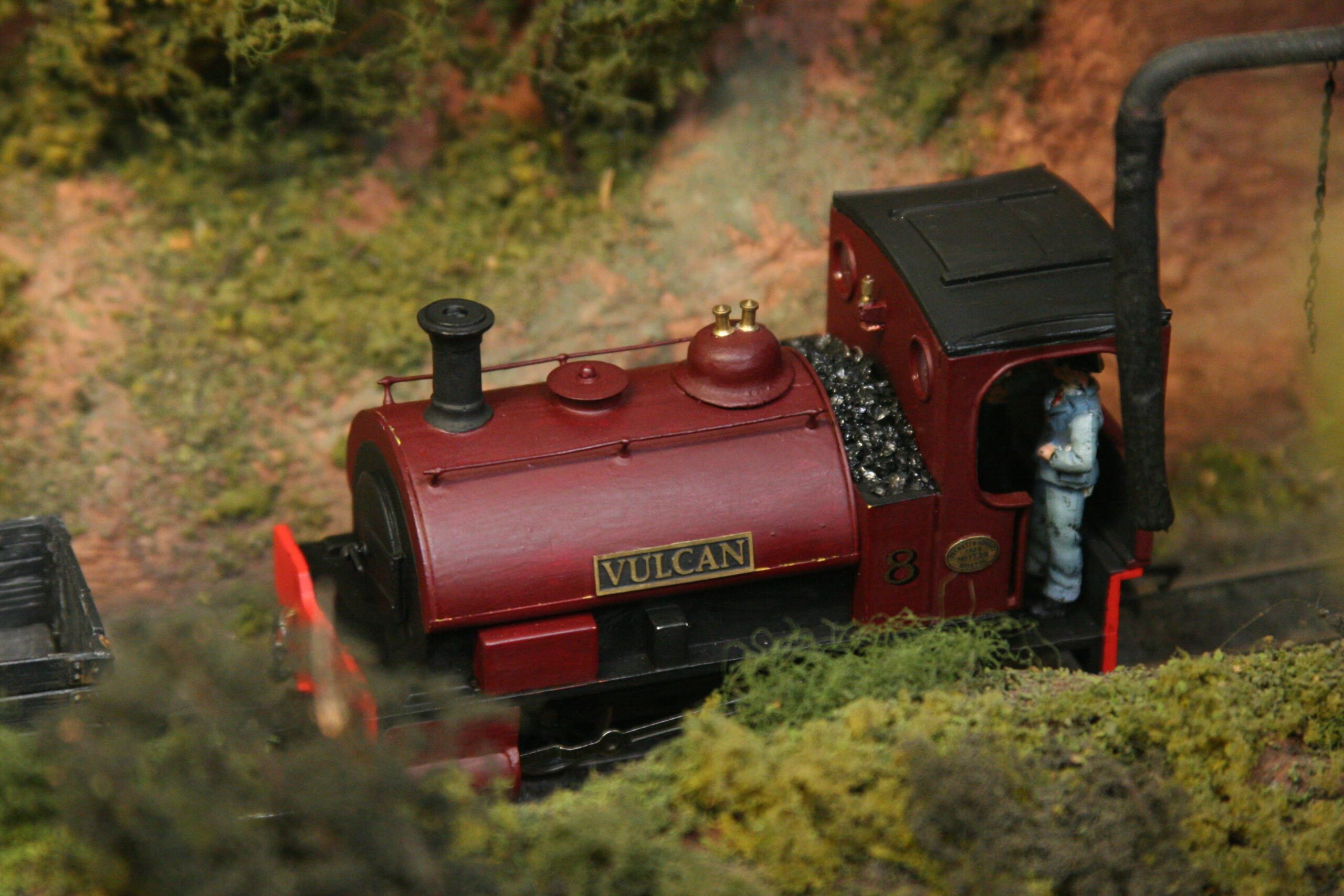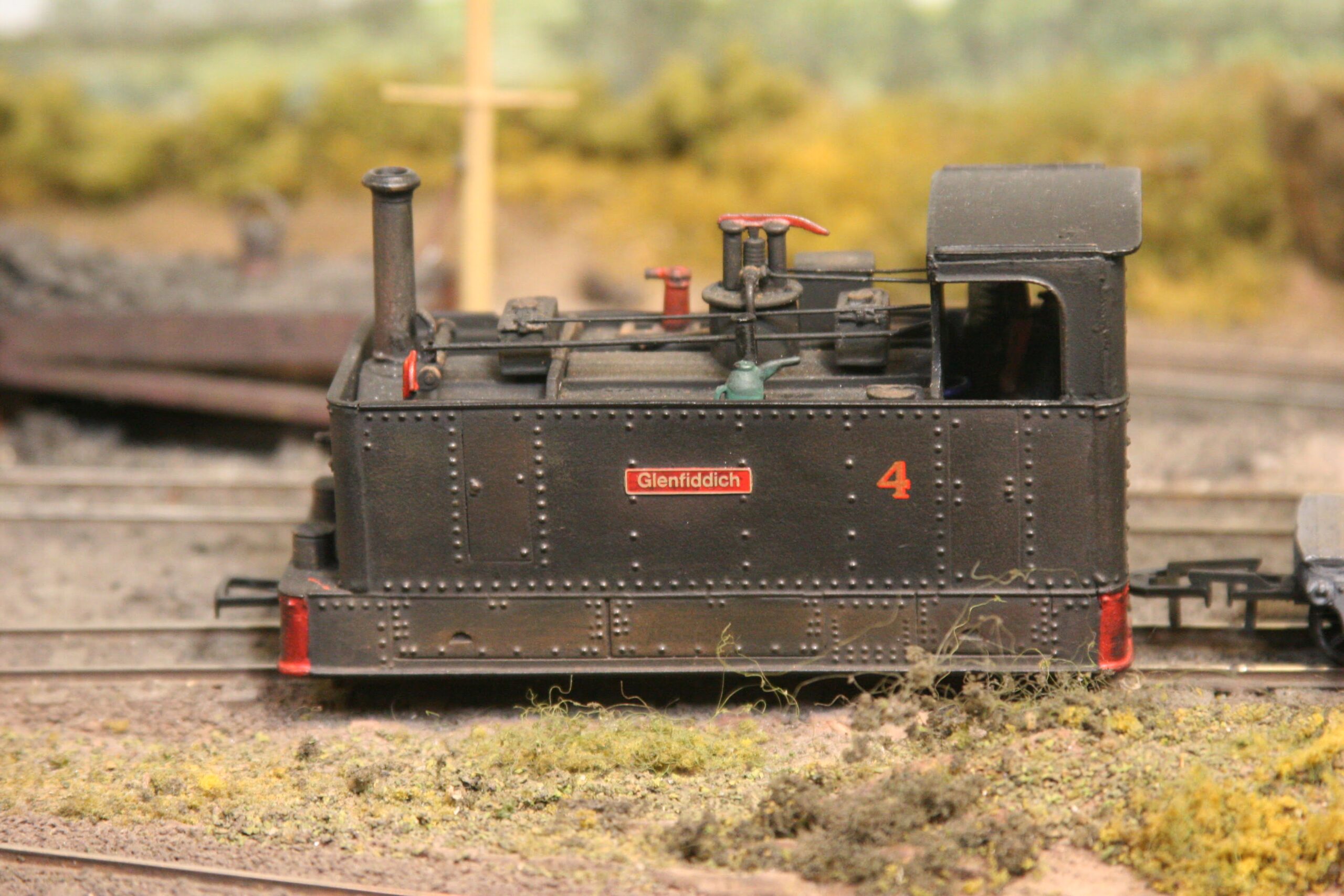 GRETTON AND WENLOCK RAILWAY – a small selection of images from "along the line".
Booking Information
Contact us for details on how to book the Gretton & Wenlock Railway layout for your exhibition.